'Shark Tank' star Barbara Corcoran warns a 'bloodbath' is coming for this real estate sector
Corcoran said commercial real estate is 'in trouble,' while residential could see a rebound
While the housing market has been no stranger to volatility since the COVID pandemic, the residential market could see a rebound while the commercial sector remains in a troubling position, according to one leading industry expert 
"The residential is starting to rebound," Barbara Corcoran said Wednesday on "The Claman Countdown." "But the commercial is in trouble."
The Corcoran Group founder and "Shark Tank" star echoed the analysis of Federal Reserve Governor Michelle Bowman, who argued the residential real estate market appears to be "rebounding." Bowman added that while lower rents will eventually be reflected in inflation data, home prices are leveling out. 
SAN FRANCISCO FIRE SALE: DOWNTOWN HIGH RISE SELLING AS A 73% DISCOUNT
Tesla CEO Elon Musk offered a different take. He said the residential real estate market is poised to follow the meltdown commercial real estate is experiencing.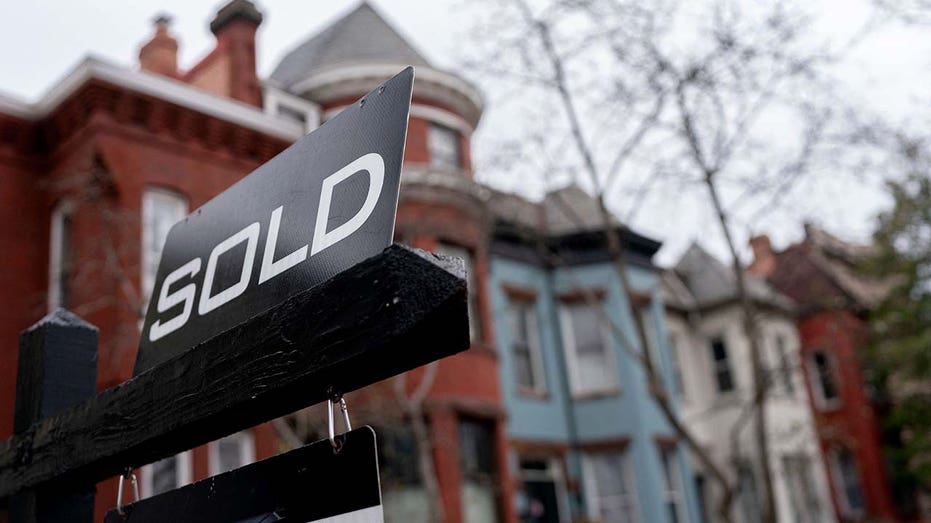 Corcoran said while the residential market is in a "Mexican standoff," things are changing in ways that fuel a more optimistic outlook.
"So you get a Mexican standoff going on, but things are changing," she said. "The people who are going out there and buying are finding they're overbuilding. They're having a hard time getting their hands on the house. And right now, what everybody's afraid of is the high-interest rates. But the minute those interest rates come down, all hell is going to break loose and prices are going to go through the roof."
According to data from Bankrate, the 30-year fixed mortgage rate rose from 6.88% in March 2023 to 7.13% in May 2023. Home buyers and sellers are "staying put," according to Corcoran, to keep the lowest rate possible. However, once rates drop, she predicts people will re-enter the residential markets and "buy like crazy."
"The house prices, I would not put it by the housing market that prices go up by 20%. We could have COVID all over again," she stated.
EXPERTS FOR TOP MORTGAGE LENDERS DEBUNK BIGGEST MYTH ABOUT BIDEN'S RULE PUNISHING HOMEBUYERS WITH GOOD CREDIT
"What we really have holding up the market is the bottleneck that's out there. Sellers don't want to move from their apartment or their home because they don't want to take on higher interest rates. And buyers are too afraid because they're getting less house," Corcoran added.
The real estate magnate added buyers are often getting about half the house they did roughly two years ago.
While expressing some optimism about the residential sector, Corcoran warned that the commercial market is facing a "bloodbath." 
"It's great to say pennies on the dollar, but no one has the confidence to buy now. No one really believes it's going to turn the corner," she said. "I don't see that turning around. I think it's going to be a bit of a bloodbath before it gets better."
One of the main reasons for commercial real estate's struggle, according to Corcoran, is the changing workplace dynamic. Since the pandemic revolutionized remote work and hybrid schedules, commercial office buildings have seen a dramatic decrease in occupancy. 
REAL ESTATE DEVELOPER DETAILS FLORIDA'S NEW 'LIFE-CHANGING' RESIDENCES: 'THE EPICENTER OF MIAMI'
"People are staying home. Our best office buildings in midtown Manhattan are 50% occupied, and in most major cities or in secondary cities, we have a 20% vacancy rate. No one wants to take that chance," she reasoned. 
What's more, Corcoran noted that banks will "take it in the gut" when it comes to industry struggles. 
"All the banks, the regional banks, the small banks who have financed it. And a lot of the different funds have come out now, and they're late on their mortgage payments to their lenders. And that's not a good sign," she said.
Corcoran said regional banks are going to be "in trouble" as they are often writing commercial real estate loans. Both the commercial market struggles and banking industry fears in light of several bank collapses spell further trouble.
CLICK HERE TO READ MORE ON FOX BUSINESS
"When you look at their portfolios, they usually have 25% of their assets in commercial real estate. You can't take that kind of a hit and keep on ticking. No, they're going to be in trouble. Without a doubt," she concluded.
Despite her concerns, Corcoran argued the residential market will likely have a rebound and will not follow suit with the commercial market.