Adidas selling Yeezy shoes once again after cutting ties with Kanye West
Adidas says a portion of the sales will be donated to fight 'discrimination'
Adidas is once again selling Yeezy shoes online, months after pulling the product and cutting ties with Ye, the rapper formerly known as Kanye West.
The German company resumed sale of the designer shoes on Wednesday after announcing in May that it had roughly $1.3 billion in leftover stock of the product. Adidas had cut all ties with Ye amid a storm of accusations of antisemitism against the entertainer.
"The release will mark the first time that products have been available to consumers since adidas terminated the YEEZY partnership in October 2022," the company wrote in a press release. "The products will be existing designs and designs initiated in 2022 for sale in 2023. Additional releases of existing inventory are currently under consideration, but timing is yet to be determined."
Yeezy shoes are currently advertised for sale on the Adidas website. The company included a disclaimer at the bottom of the webpage that a portion of each sale will be "donated in support of the fight against discrimination, hate, racism and antisemitism."
ADIDAS WARNS OF LOSSES IN AFTERMATH OF YEEZY FALLOUT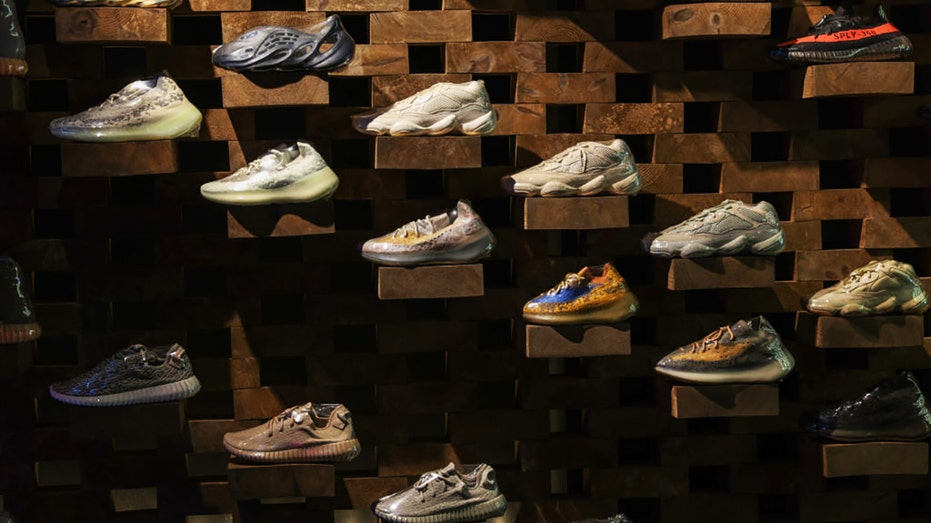 The donated proceeds will go to the Anti-Defamation League and the Philonise & Keeta Floyd Institute for Social Change, Adidas said.
"We believe [selling the shoes] is the best solution as it respects the created designs and produced shoes, it works for our people, resolves an inventory problem, and will have a positive impact in our communities," Adidas CEO Bjorn Gulden said in a May 19 statement.
ADIDAS FACES YEEZY-FOCUSED CLASS-ACTION SUIT FILED BY SHAREHOLDERS
Adidas is only selling the excess shoes on its mobile app, which has the shoes available for purchase for prices starting at $70 and rising to as much as $280.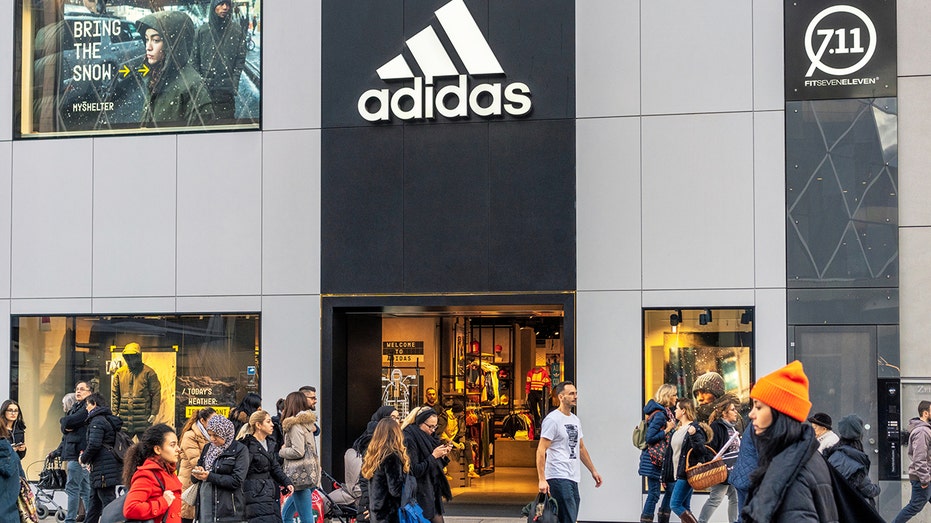 GET FOX BUSINESS ON THE GO BY CLICKING HERE
Shareholders who said they were economically damaged by the severed relationship with Ye have since also filed a class-action lawsuit against Adidas. They alleged the losses they sustained stemmed from the company purportedly knowing about Ye's offensive behavior and not making proper disclosures to investors in relation to it over the years. Adidas has said it "outright reject[s]" the claims.
Fox News' Aislinn Murphy contributed to this report.