Bids to buy Manchester United due Wednesday, expected to become one of the most expensive teams in history
Chairman of Qatar Islamic Bank is aiming to take 100% ownership of the club
After a series of high level meetings last week, a second round of bids to buy Manchester United are due Wednesday.
Representatives of Sheikh Jassim bin Hamad Al Thani toured Old Trafford and the club's training ground last Thursday, meeting with United executives. Jim Ratcliffe held talks with the Premier League club on Friday and was pictured being greeted by chief executive Richard Arnold. American investment firm Elliott Management has also held meetings with a view to providing capital for takeover bids or other finance options.
Indicative offers were submitted to American merchant bank Raine last month, with Sheikh Jassim and Ratcliffe confirming their intention to buy out the Glazer family, the current owners of United.
CRISTIANO RONALDO, MANCHESTER UNITED PART WAYS AFTER SOCCER STAR'S CRITICAL REMARKS
The next stage of the process included a closer look at United's business and meetings with key executives before making renewed bids.
Sheikh Jassim is chairman of Qatar Islamic Bank and the son of a former Qatari prime minister. He is aiming to take 100% ownership of United and is intent on investing in the club's stadium and training facilities. He sent real estate advisors as part of his delegation last week.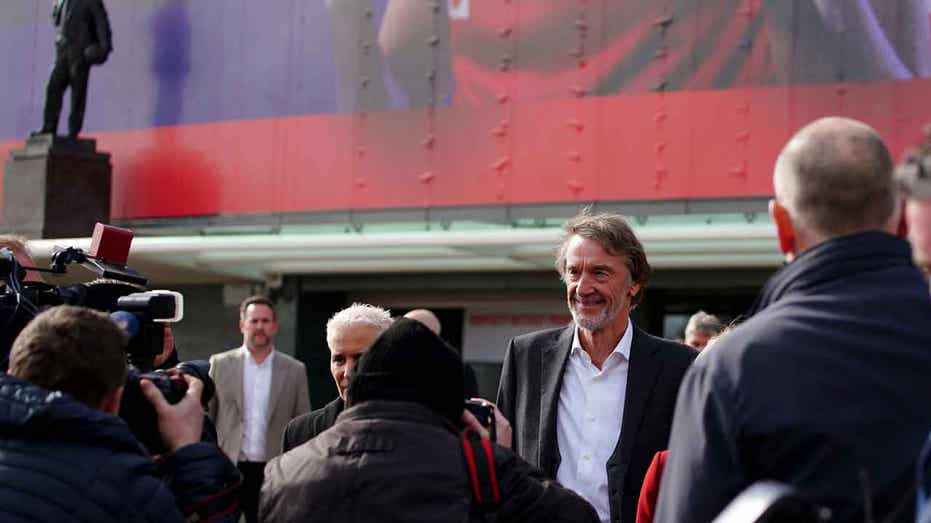 Ratcliffe is the billionaire owner of petrochemicals giant INEOS and is bidding for majority ownership after launching a failed attempt to buy Chelsea last year.
MAN UNITED SAYS 'APPROPRIATE STEPS' HAVE BEEN TAKEN IN WAKE OF CRISTIANO RONALDO'S CONTROVERSIAL INTERVIEW
United is expected to become the most expensive sports team in history, with the price estimated to reach up to $6 billion.
Last year, Raine handled the sale of Chelsea to Todd Boehly and Clearlake Capital for about $3 billion. The Denver Broncos were sold to Walmart heir Rob Walton and his daughter and son-in-law for a record $4.65 billion last year.
United's prospective new owners could also have to spend about $1 billion to redevelop the stadium.
CLICK HERE TO GET THE FOX NEWS APP
Sheikh Jassim and Ratcliffe remain the only bidders to publicly declare their interest in the 20-time English league champions. There is still a possibility that the Glazers could opt against a full sale of the club as they explore "strategic alternatives."
Second bids for United are due to be placed by 9 p.m. Wednesday.