Falcon's owner Arthur Blank joins Tiger's simulator based golf league
John Rahm, Justin Thomas, Rory McIlroy are all set to play in the TGL
Tiger Woods and Rory McIlroy are starting a simulator-based golf league called the TGL.
The league will be compromised of six teams made up of three PGA Tour players. The matches will be played in Palm Beach, Florida.
Arthur Blank, the owner of the Atlanta Falcons, will be the owner of the Atlanta-based TGL team.
Atlanta Falcons and Atlanta United FC owner Arthur Blank has added another sports franchise under his umbrella with Atlanta's entry into the TGL, the new golf league backed by Tiger Woods and Rory McIlroy.
Blank's team becomes the third member of the high-tech, primetime league launching this January. Six teams, each comprised of three PGA Tour players, will compete on a simulator based in Palm Beach, Fla.
Atlanta joins TGL Boston, owned by the Fenway Sports Group, and the Los Angeles Golf Club, owned by entrepreneur Alexis Ohanian, his wife Serena Williams and her sister Venus Williams.
TIGER WOODS TURNED DOWN 'MIND-BLOWINGLY ENORMOUS' OFFER TO PLAY IN LIV GOLF, GREG NORMAN SAYS
"I see this as an investment to grow the game, deliver an innovative product to avid fans while exposing golf to new, younger audiences, and another way for us to compete for championships for Atlanta," Blank said in a news release Monday. "We will put our best foot forward in effort to achieve all three goals and to help TGL achieve success in any way we can."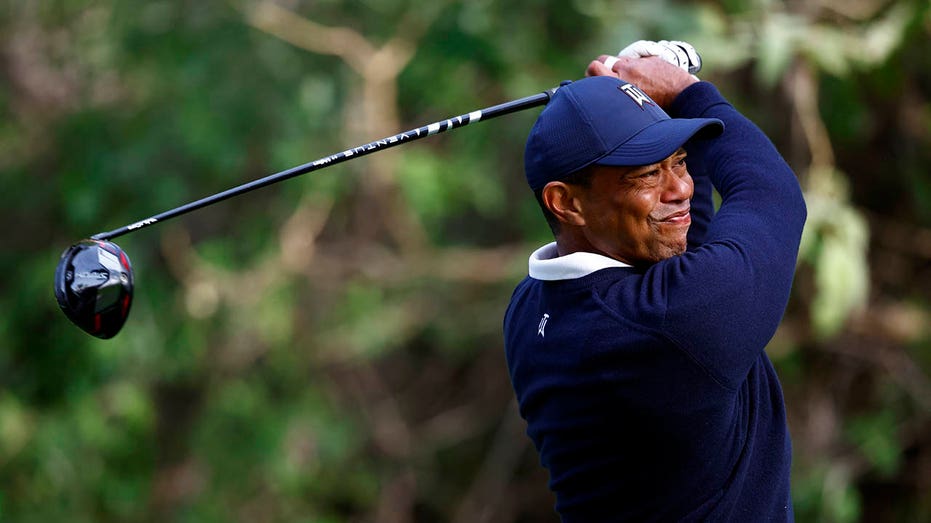 A dozen players have committed to playing in TGL, including Woods and McIlroy. Jon Rahm, Justin Thomas, Collin Morikawa, Matt Fitzpatrick, Justin Rose, Adam Scott, Xander Schauffele, Max Homa, Rickie Fowler and Billy Horschel are also on board.
CLICK HERE TO GET THE FOX NEWS APP
Teams will compete in 15 televised, two-hour matches during the regular season, followed by the semifinals and finals.