Jaylen Brown lands historic contract with Celtics, surpasses previous NBA deal record set by Nikola Jokic
Brown is a two-time NBA All-Star
Celtics star Jaylen Brown has agreed to the terms of a record-breaking five-year, $304 million supermax contract extension to keep him with the Boston franchise, according to multiple reports. 
Brown's historic contract is the richest deal in NBA history, easily surpassing the previous record set just last year by superstar center Nikola Jokic.
The new deal will tie Brown to the Celtics through the end of the 2028 season. Once the first year of the contact kicks in, the 26-year-old shooting guard is set to earn an estimated $52.3 million. His salary is then expected to balloon to $69.1 in the final year of the deal, his agent told ESPN.
CLICK HERE FOR MORE SPORTS COVERAGE ON FOXBUSINESS.COM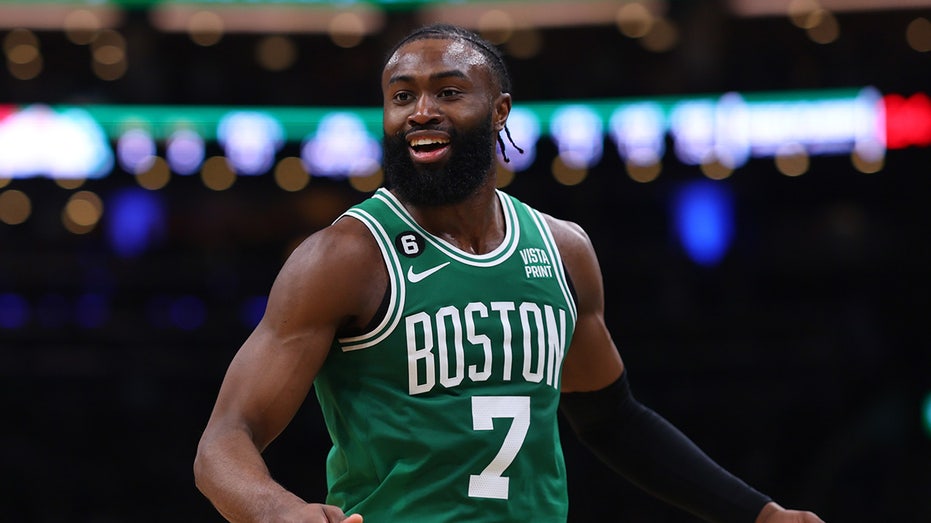 Brown will play under his current contract for the upcoming 2023-24 season, which will pay around $31.8 million. The deal is set to expire at the end of the season.
The deal does not include a no-trade clause, according to The Athletic. Therefore, if the Celtics explored trading Brown to another team in the future, he would not be given the right to veto the roster transaction. 
NBA LEGEND DWYANE WADE JOINS WNBA'S CHICAGO SKY OWNERSHIP GROUP
The Nuggets awarded Jokic with a massive five-year, $264 million contract, which held the mark for the league's richest deal until Tuesday. Jokic helped lift the Nuggets to their first NBA Championship in June.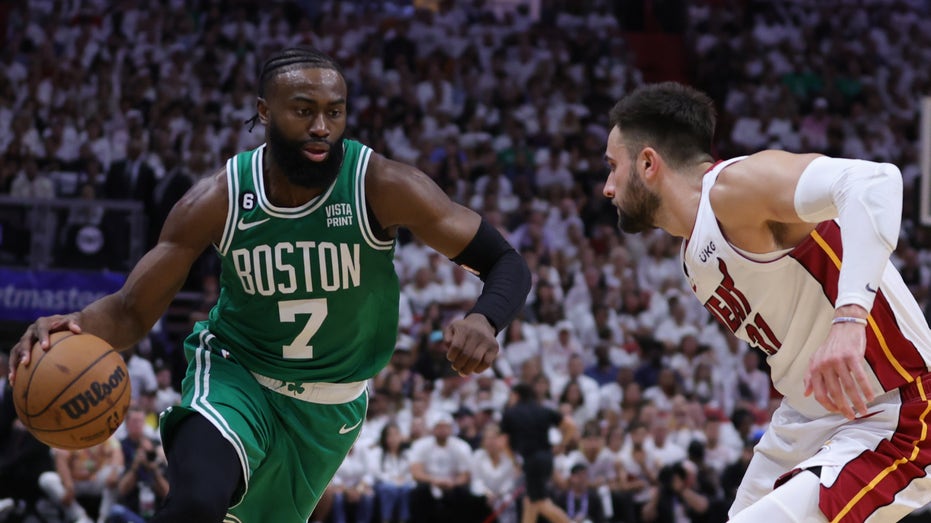 Bradley Beal ($251M), Devin Booker ($234M), and Karl-Anthony Towns ($234M) make up the remaining top-five richest contracts in the NBA.
Two-time league MVP Giannis Antetokounmpo's $228 million deal is the sixth most lucrative NBA contract, while Stephen Curry's $215.3 million contract sits in the seventh spot. Luka Doncic, Zach LaVine and Trae Young each signed deals worth $215.1 million.
Brown's extension also sets the table for an expensive duo in Boston. Fellow Celtics star Jayson Tatum will be eligible for a similar deal next summer. 
If Tatum lands a contract in the same neighborhood as Brown, the Celtics could owe the pair more than $600 million over the life of the extensions.
Brown received second-team All-NBA this past season, which made him eligible for the coveted supermax contract. Per NBA rules, teams can offer an eligible player a supermax contract worth up to 35% of the league's salary cap. 
GET FOX BUSINESS ON THE GO BY CLICKING HERE
Brown was the No. 3 overall draft pick in 2016 and has spent his entire seven-year career with the Celtics. He finished last season with a career-best 26.6 points per game average. He also averaged 6.9 rebounds and 3.5 assists per game in the 2022-23 season.
The Celtics made it to the Eastern Conference Finals but were defeated by the Miami Heat in seven games. Off the court, Brown is the vice president of the NBA players' union.