Real estate investor with pro-tennis side hustle explains how one YouTube video catapulted his entire career
Pecotić is a professional tennis player by day and real estate investor by night
Overnight sensation Matija Pecotić is making his mark in the real estate world and professional tennis. 
Pecotić was born in Serbia but moved to Malta when he was just three years old. He migrated to the United States when he was 20, thrusting himself into the "big life-changing event" that led to his tennis career. 
"I got my start when I sent a YouTube video to 200 schools in the United States hoping to get one response from a coach here… I managed to attract the attention of the Princeton head coach, and that was really my first sort of big life-changing event that led to a tennis career," he explained during an appearance on "Mornings with Maria," 
In addition to attending Princeton University, Pecotić earned his MBA at Harvard University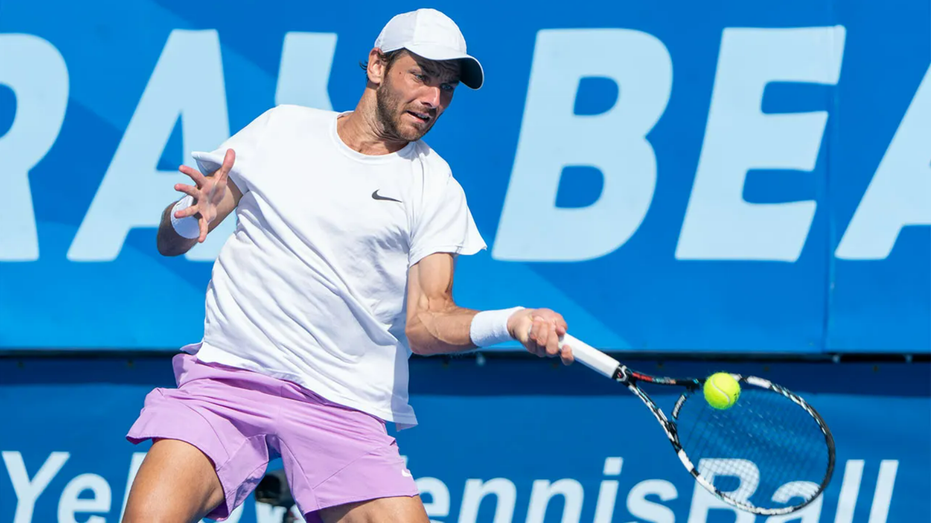 The real estate trailblazer discussed a typical day and how he manages his busy schedule. 
"Typically, I do my trainings in the morning, finish everything by 10:00 a.m. or 11:00 a.m. I'm able to go in a little bit later after the Delray success. But prior to that, I was doing everything before 9 a.m. So, not very different to the student-athlete lifestyle. It has just shifted to being a work athlete," Pecotić explained. 
"I got my start when I sent a YouTube video to 200 schools in the United States, hoping to get one response from a coach here,"
On the flip side of the coin, Pecotić doubles as a real estate investor, working for the Wexford Real Estate Investors firm. Host Mara Bartiromo asked Pecotić about his professional assessment of the "bifurcated" market. 
FLORIDA'S RED-HOT REAL ESTATE MARKET COOLING DOWN: 'GONE ARE THE DAYS OF' BIDDING WARS, BROKER SAYS
"Rates are where they are. So, it's not as easy to develop as it might have been, you know, 12-to-18 months ago. Construction costs continue to creep up, which is not easy for development. But I think over the next couple of months, we'll see interesting opportunities coming up whether it's to buy or build. And maybe some folks that overleveraged in the last couple of months will get in trouble," he said.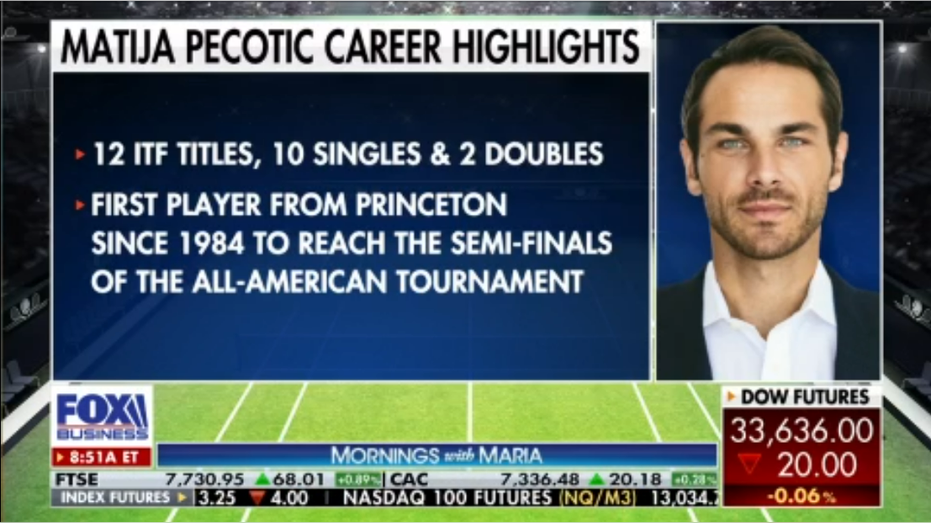 Balancing a real estate investment career while actively being a professional athlete is no easy task, but Pecotić is able to maintain his training with the help of a former top 12 player in the world – Dominik Hrbatý – who happens to live nearby. 
"I'm fortunate enough to have a former top 12 player in the world that lives three minutes away from me here. His name is Dominik Hrbatý. So, I've been training a lot with him. I'm waiting to get into some events which happened to also be in Florida this month. So, I'm able to combine, training in the morning, work in the afternoon and evenings and do that all within a five-minute drive. Whether it's going to the office or to the tennis courts," he concluded.