Ric Flair's Wooooo! Energy becomes exclusive energy drink of NBA's Cleveland Cavaliers
Wooooo! Energy uses functional mushrooms to deliver an energy drink that doesn't give consumers the jitters
WWE legend Ric "The Nature Boy" Flair's new Woooo! Energy Drink has become the exclusive energy drink of the NBA's Cleveland Cavaliers. The brand announced the partnership Wednesday. 
Flair will be touching down in Ohio this week to promote Wooooo! Energy and the new partnership at Giant Eagle and Market District supermarkets, beginning Sept. 11 in Cleveland. 
Flair discussed the partnership and his upcoming tour to promote Wooooo! Energy, which has shaken up the energy drink market with a mushroom-based beverage that has given consumers clean energy without jitters. 
Flair reflected on how Cleveland has embraced him over the years, making it a perfect destination to pair with the Cavs. 
CLICK HERE FOR MORE SPORTS COVERAGE ON FOXBUSINESS.COM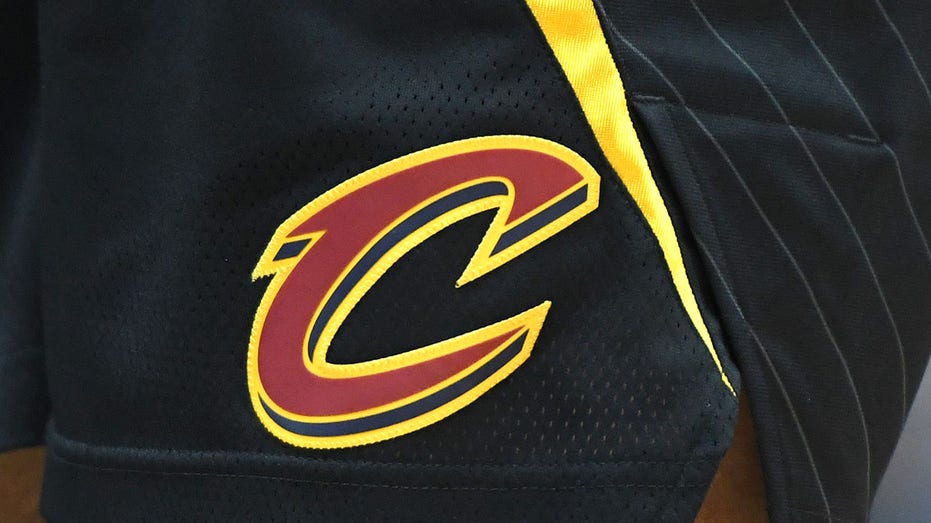 "Great wrestling town, really supportive," Flair said. 
"The Flats in the '80s were unbelievable. All the boats pulled up. Great area. There was a place called Duke's at the Marriott by the airport. Lot of great stories about Cleveland."
"I'm from Cleveland, so you know it's exciting for me," Chad Bronstein, chairman and president of Carma HoldCo, added. "Wooooo! Energy has been starting to pick up like crazy. Ric met with Giant Eagle, and I've been going to Giant Eagle my whole life, going to the stores. We struck a partnership with them. We worked it out for several months. Then, they were grocery partners for the Cavs, so we chose to do a partnership with the Cavs, too."
RIC FLAIR'S WOOOOO! ENERGY USING FUNCTIONAL MUSHROOMS TO CHANGE ENERGY DRINK GAME: 'IT'S ME IN A CAN'
Bronstein said Flair's involvement with the Cavaliers goes beyond the energy drink.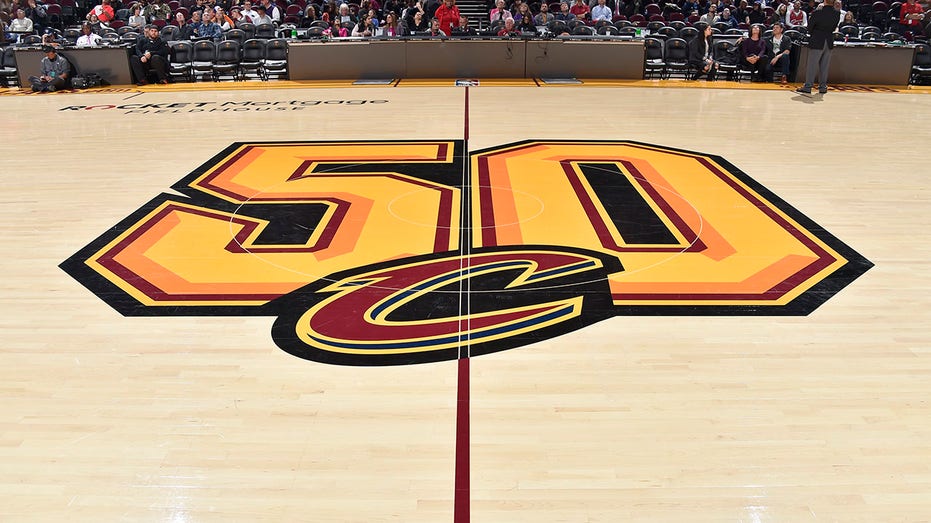 "They love Ric," he explained. "Ric's going to be a part of pumping up the crowd. We have a Wooooo! Energy meter, a bunch of stuff throughout Quicken Loans Arena."
Flair is a huge fan of LeBron James, and though James may no longer play for the Cavs, he's a local kid from Akron who brought an NBA title to the city in 2016. Flair remembers when LeBron was attending wrestling events as a kid. 
"He was like 17 years old when he came to the matches, and he had just been on the cover of Sports Illustrated," Flair recalled. "I think he was a junior in high school. He had about 10 kids with him, and they all sat front row. He was a big wrestling fan."
Flair's signature "Wooooo!" cry has transcended wrestling; the entire sports world has used it to get crowds cheering. That's why Flair and Bronstein continue to look for other opportunities to promote the energy drink that features seven different mushrooms — not psychedelic in any way — that can be found at your local grocery store.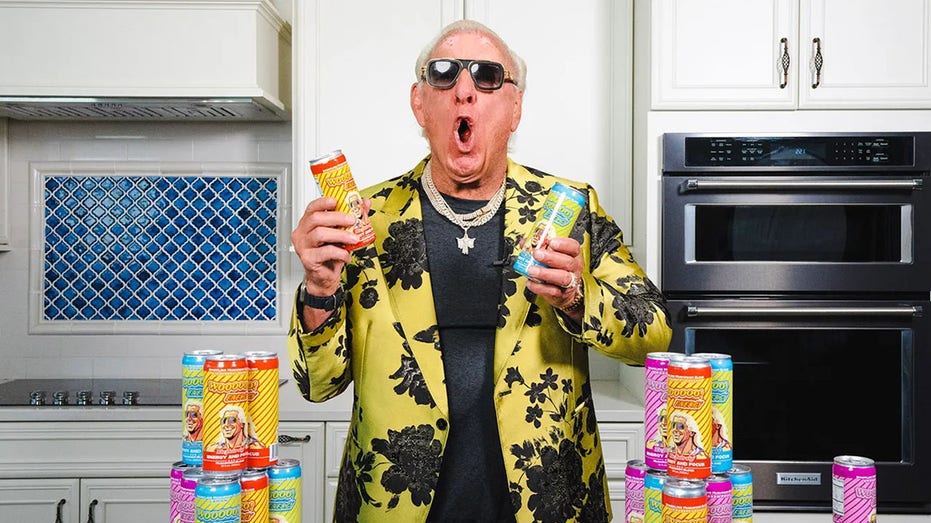 "Every group we call in the sports world and say, 'Hey, we want to do Wooooo! Energy,' their stadiums have chanted the "Wooooo!" Bronstein said. 
"For us, the Cavs make sense because it's all throughout Ohio. There's no other basketball team. If you're in Columbus or Cincinnati, you're probably rooting for the Cavs."
CLICK HERE TO GET THE FOX NEWS APP
Flair, 74, continues to bring his charisma wherever he goes, and he credits Wooooo! Energy with keeping him going each day. 
"It's me in a can, brother. That's how I define it," he said.