From Sin City to Sports City, Las Vegas now a sports destination
The NHL, WNBA, NFL and soon the MLB will have moved to Vegas in just the past six years
It's the entertainment, wedding and gambling capital of the U.S. Could Las Vegas also become the sports capital?
Sin City is making a new name for itself, becoming a sports destination over the past six years, and some are starting to call it "Sports City." 
The latest development is the Oakland Athletics MLB team relocating there and announcing a binding plan to build a ballpark at the site of the 70-year-old Tropicana Hotel.
That's still a ways out, but sports fans have lots of professional sports events to choose from that they didn't have just a few years ago.
OAKLAND ATHLETICS ANNOUNCE LAS VEGAS LAND DEAL, MLB COMMISSIONER EXPRESSES 'SUPPORT'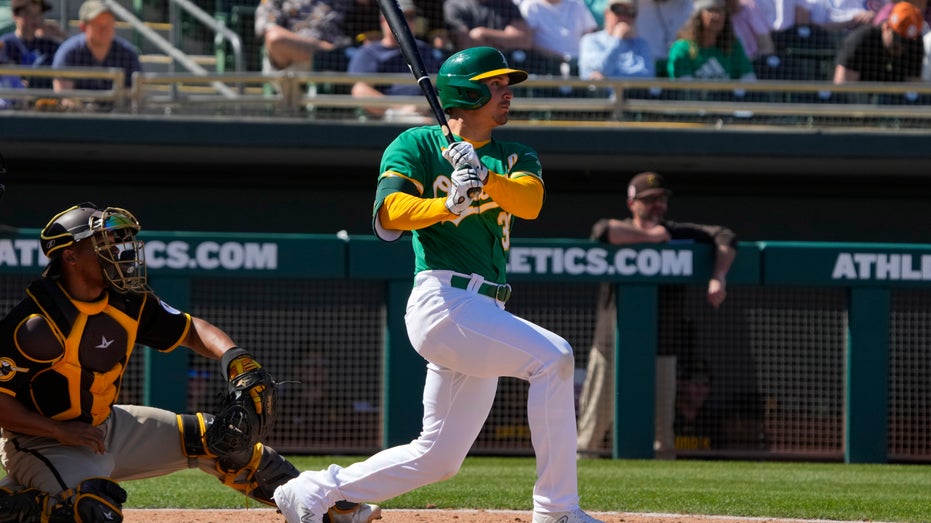 Ryan Fiene, a visitor from Indianapolis, describes Vegas as "an adult playground." But it took decades to establish a professional sports landscape there, which he describes as more "family-oriented."        
The Stanley Cup Final bound Vegas Golden Knights NHL team formed in 2017.  Then came the WNBA Las Vegas Aces in 2018, the Raiders in 2019 and now the Athletics by 2027. Before, the University of Nevada-Las Vegas Runnin' Rebels basketball ran the show.
"I think it's given Las Vegas that sense of community where a long time ago when I was here, the Rebels really had that to themselves," said Joe Lupo, The Mirage Hotel president.
In March 3.6 million people visited, according to the Las Vegas Convention and Visitor Authority, filling 90% of the Strip's hotel rooms. The city hosted its first NCAA March Madness game that month.
"There are a lot of people who will come here, get those tickets, but then they need a hotel room to stay in. They will go to other things. They will eat… and this is what Las Vegas has marketed really for decades," said Dr. Michael Green, a UNLV associate professor and sports history expert.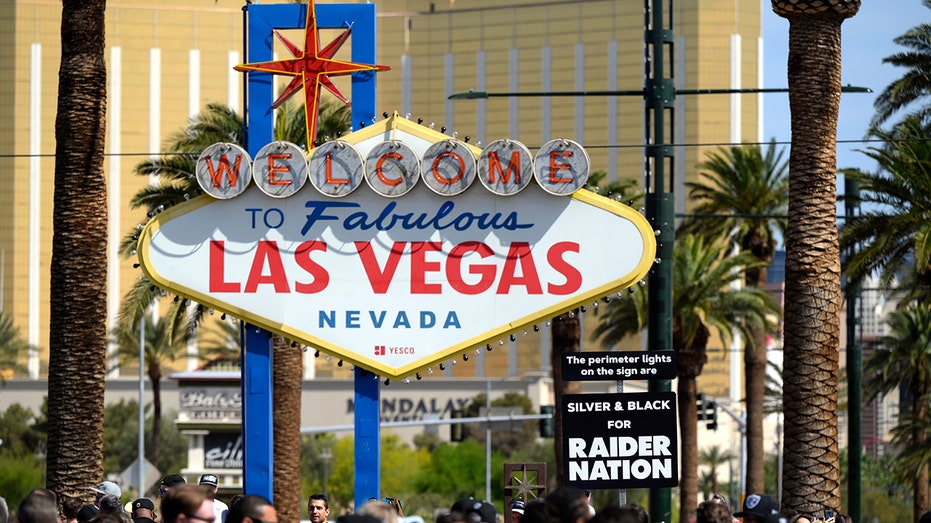 The numbers dropped a bit in April, the most recent data released from the LVCVA, with 3.3 million visitors and 89% on-Strip hotel occupancy.
The Mirage hotel says they've noticed visitors extending their stays because of more sports options.  
"It will enable those visitors from all those other destinations around the country to say, 'Let me go to Las Vegas and see the Yankees play the A's and the Red Sox play the A's," Lupo said.
RAIDERS OWNER MARK DAVIS BLASTS OAKLAND A'S POSSIBLE LAS VEGAS MOVE
Visitor Ryan Fiene hasn't been to Vegas in 15 years until this week for his wife's 50th birthday. He wouldn't bring his son in the past, but now, he says he just might.
"I want to bring him here and seeing what I see now, I don't have a problem bringing him. 15 years ago, there's no way I would bring him here," he said.
EVEN MORE GROWTH
The next time Fiene comes, he may even be able to enjoy a NBA basketball game. Industry experts say they'd bet on a team coming here, maybe an expansion team, in the not-so-distant future.
"I'd bet on it, that's for sure," The Mirage president said.
"I think the obvious next step will be the NBA for sure," said Scott Muelrath, president of the Henderson Chamber of Commerce.
SOUTHERN CALIFORNIA TO VEGAS BULLET TRAIN SEES BIPARTISAN SUPPORT
Henderson is a suburb right outside of Vegas. Since the growth in professional sports, the community has benefited from new team practice facilities, which brought in construction, retail and restaurant jobs. It also allowed the city to revitalize its downtown Water Street District, and increased property values.
The permanent local population has grown exponentially over the years. Will the attraction of professional sports draw more residents?
"I think it becomes a selling point as we look to relocate companies to Southern Nevada, because professional sports is an entertainment option," Muelrath said.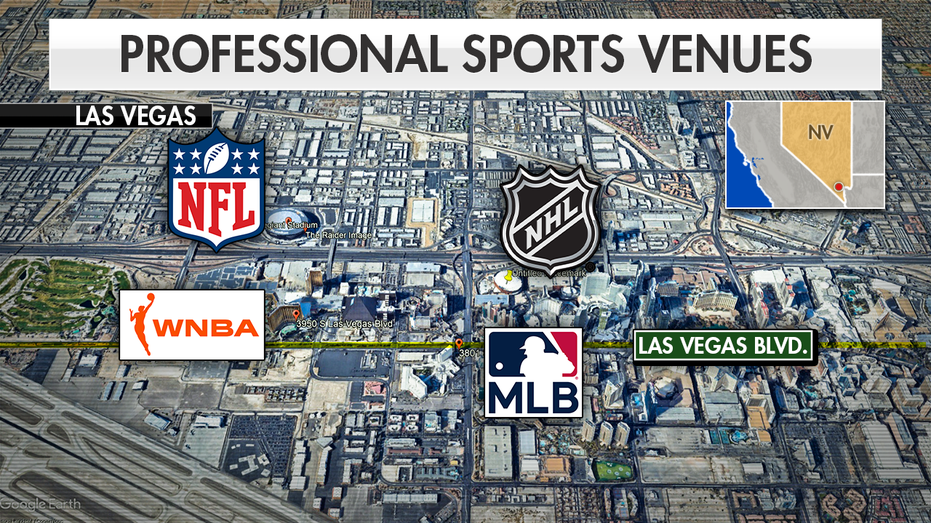 MIXED REVIEWS
Locals have mixed opinions. Closer to the Strip, construction has been underway for months in preparation for the Formula 1 race for the first time. It's causing traffic congestion and delays. But supporters look to the estimated $1 billion economic impact and possible future improvements like public transportation to get to and from games.
With the Athletics, the ballpark will cost over $1 billion. State and local governments sometimes get involved in funding for projects like this. The state legislature has been reviewing a bill that would fund $145 million of the project. A majority of that money will come from the creation of a tax district surrounding the ballpark. That means the tax from money fans spend on food, drinks and other items will help foot the bill.
There's also concern about how the funds could be used better in other areas like improving education.
The state legislative session ends next week, so more conversations are to come.
GAMBLING REVENUES HIT RECORD $60 BILLION LAST YEAR
GAMBLING
Sports fans can also look forward to Vegas hosting the Super Bowl in February for the first time.
"Twenty years ago the NFL would not allow Las Vegas to advertise on the Super Bowl," Dr. Green said. "A big part of (the change) is the spread of gambling and sports betting."
Sports betting numbers set records for this year's Super Bowl and March Madness games nationwide. More sports options begets more betting options.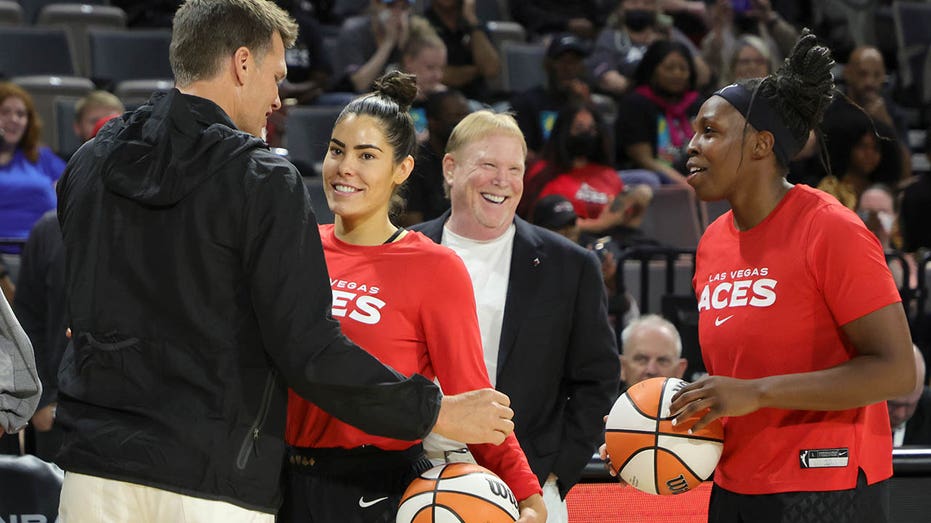 CLICK HERE TO GET THE FOX NEWS APP
"There's a pretty good chance that you will come here to go to the ballpark and then gamble," Dr. Green said.
In addition to NHL, NFL, WNBA and soon MLB, Las Vegas is home to professional lacrosse, soccer and volleyball teams, along with the Minor League Aviators.
Dr. Green said, "Las Vegans have had the tendency to think the sky's the limit."