Yankees great CC Sabathia using love for golf to raise support for his PitCCh In Foundation's core missions
Sabathia and his wife, Amber, host their foundation's 3rd Annual Charity Golf Tournament in New Jersey
For the third straight year, former New York Yankees starter CC Sabathia woke up excited to go play his favorite sport. 
No, it isn't the one that would be the obvious choice. Instead, golf has become a new passion of Sabathia's since he retired in 2019. 
And Sabathia found a perfect intersection with his new sports love and his PitCCh In Foundation in its 3rd Annual Charity Golf Tournament at Alpine Country Club in New Jersey on Tuesday. 
CLICK HERE FOR MORE SPORTS COVERAGE ON FOXBUSINESS.COM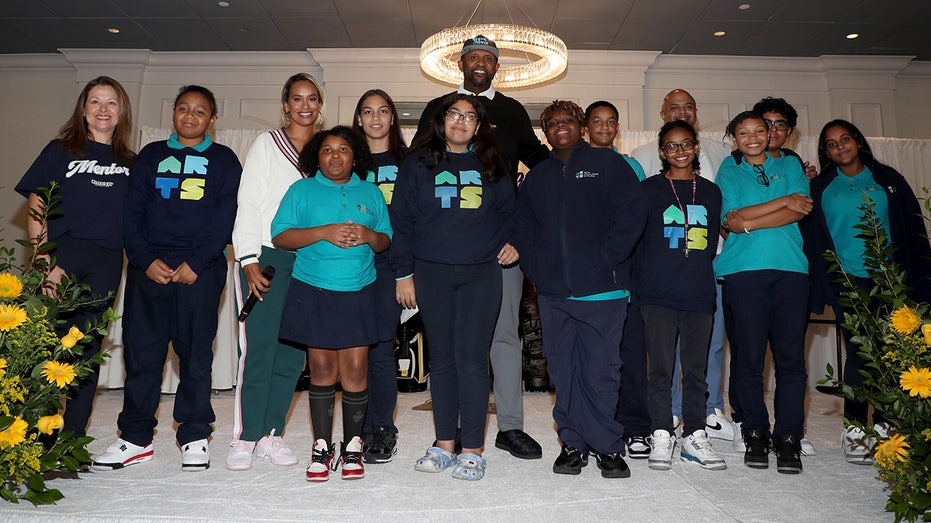 Sabathia and his wife, Amber, who serves as executive director of the foundation, enjoy this golf outing not only because some of their closest friends come to play a friendly round on the course, but also because it's a key fundraising event that helps their foundation impact communities all over the country. 
"PitCCh In is our fifth baby," Amber Sabathia told Fox Business Digital with a laugh. "We have four kids. We're touching the lives of thousands and thousands of youths. The way I see it, these kids are just as important as my own kids to me."
The first city that was touched by the foundation's mission was Cleveland, where it was born in 2008 while Sabathia was a member of the then-Indians. His impact on the youth in that city has grown over the years, and it caught the eye of Matt Kaulig, the founder and executive chairman of Kaulig Companies, and the title sponsor of the golf tournament. 
CC SABATHIA LOOKS AHEAD TO INEVITABLE A'S FUTURE IN LAS VEGAS AS OAKLAND COMMUNITY REELS: 'IT'S TOUGH'
Golf has a way of building relationships almost immediately, and one prime example is how Sabathia and Kaulig met.
"It's pretty ironic that we met at Top Golf," said Sabathia. "We've been doing this golf event here the last three years, and our relationship started at Top Golf, and I started playing when I retired. To be able to do an event here is just incredible, and to be able to have Kaulig and everybody involved, it just feels special.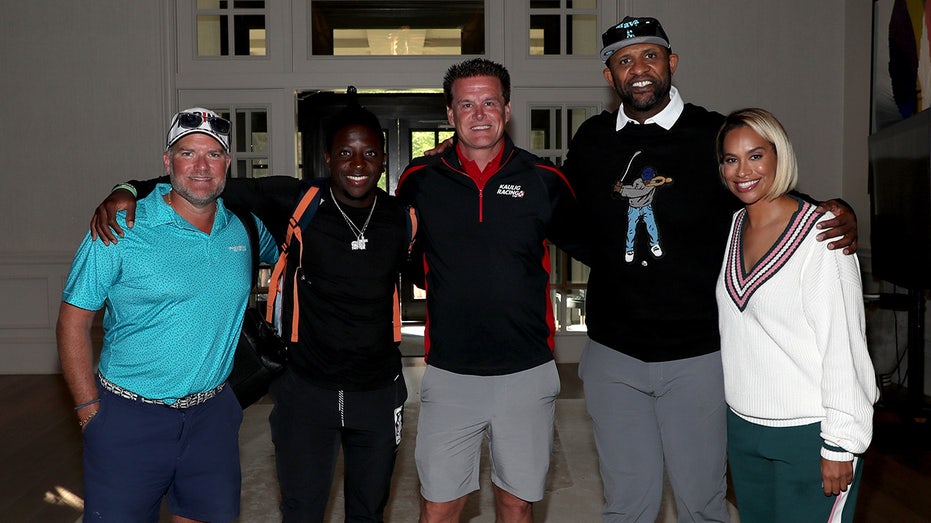 "It's a great partnership, because I feel our missions align with the kids, and everything that we do here and in Cleveland."
Kaulig Companies is based in Hudson, Ohio, less than 30 miles southeast of Cleveland. A minority owner in the Cleveland Guardians and owner of NASCAR's Kaulig Racing, Kaulig's love for sports and wanting to give back to the community led to an easy decision to use his own resources to team up with Sabathia. 
"We had a PitCCh In event in Cleveland, and he wanted to get back into our community," said Kaulig, whose "Kaulig Giving" has partnered with more than 300 non-profits to help children and their families. "He does all this stuff out in California, all this stuff in New York. It's great to have him back in our Cleveland community.
"It's really great what CC and Amber have done, and do, for the community and kids. It's great to be involved."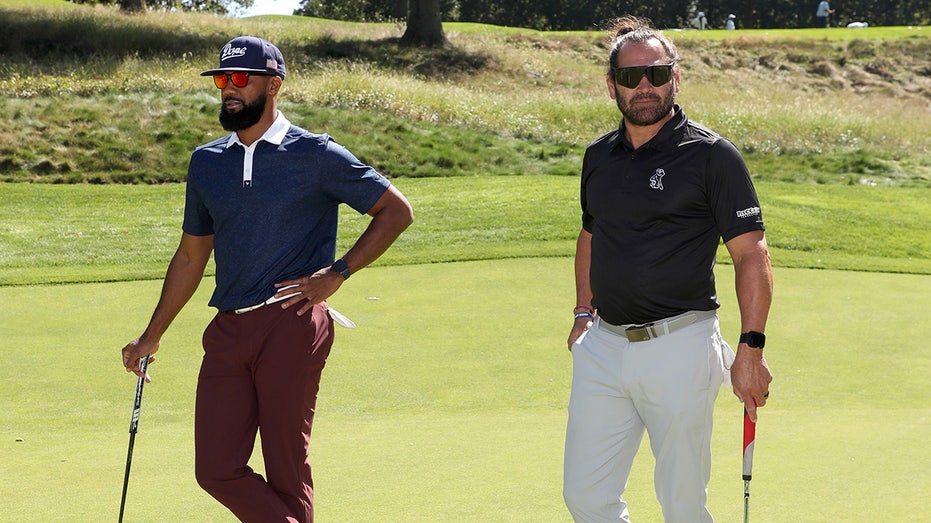 But the golf outing proves that Kaulig isn't the only one trying to help the foundation's cause of developing a long-term platform for the next generation to continue believing in their dreams and goals, and providing the resources to make them become a reality. 
Stars from all walks of life, including Sabathia's ex-Yankees teammates Johnny Damon and Chris Young, showed up at Alpine Country Club to support the foundation. Of course, they showed off their golf swings, too. 
Amber Sabathia couldn't be more grateful for the continued support. 
"These events are necessary, because we need to fundraise, and we need to bring the money in to make change, because change costs, right? The people that come out and come support us are so meaningful, because you're only as strong as your team," she said. "The people here today are part of my team. The people that support us and allow us to do the programming, it takes all of us. So events like this – fundraising event along with our programming – are all part of PitCCh In for us to be impactful in different cities."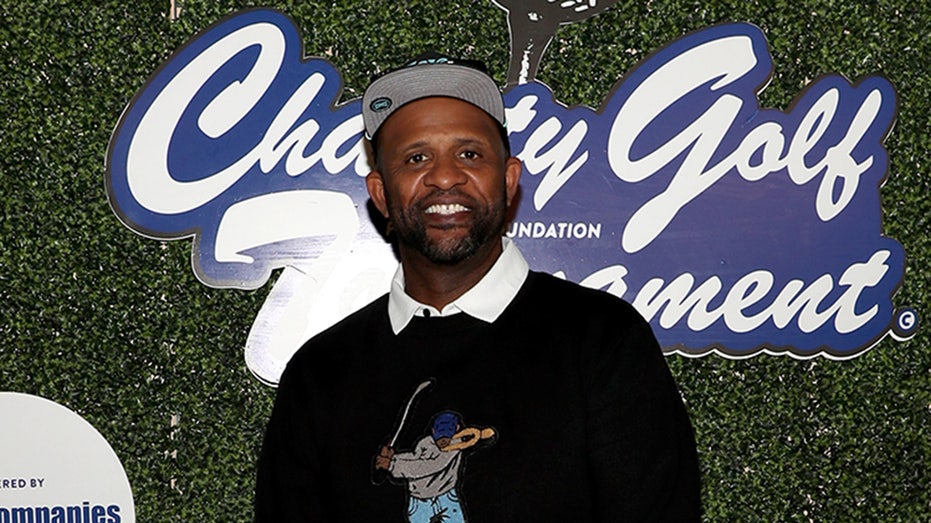 CLICK HERE TO GET THE FOX NEWS APP
All proceeds and donations from the golf outing go to PitCCh In's three programs that help kids in school and on the field – the All Star Baseball Clinic, Youth Backpack Program and Field Renovations.