Autonomous racing in Las Vegas sees cars hit 180 mph with no human intervention
Each team competes with the same car but their own algorithms for autonomous movement
The Indy Autonomous Challenge (IAC) at CES 2023 saw nine teams from six countries compete in the high-speed head-to-head self-driving racecar competition, with cutting-edge vehicles reaching top speeds of 180 mph.
The robotics team of the Technology Innovation Institute (TII), a global research center in Abu Dhabi, partnered with autonomous experts from the HiPeRT Lab and The University of Modena and Reggio Emilia (Italy) to form the TII-EuroRacing team competing at the high-stakes event.
Dr. Danilo Caporale, the leader of the 14-member team, sat down trackside with FOX Business at the Las Vegas Motor Speedway, where the roar of the Dallara AV-21 racecar echoed off the Nevada Sunrise Mountain and eager crowds cheered on their self-driving vehicle of choice. Caporale's team, huddled under a black tent, discussed fervently while engaging with several computer systems.
NO PILOT, NO PROBLEM: XWING TESTS SELF-FLYING CARGO PLANE, PAVES FUTURE FOR AUTONOMOUS FLIGHT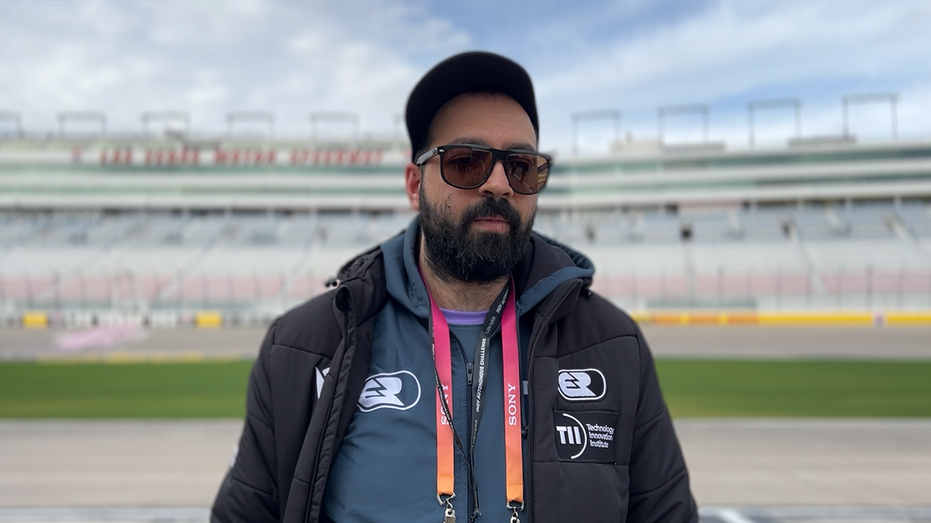 "We've been working together for years now, it's very good. I love my team," Caporale said.
Attempting to boil down the highly complex technology into a short logline, Caporale said the human factor regarding the vehicle is predetermined, utilizing cameras, sensors, radar and laser to help the car make informed decisions about its terrain and opponent within milliseconds.
On top of the entertainment factor inherent in races, Caporale noted that the track also operates as a controlled environment for testing, allowing better safety features regarding aggressive maneuvering and high-speed turns to be developed for future implementation in commercial and emergency response vehicles.
The single-elimination tournament features multiple rounds of head-to-head passing matches. Dallara AV-21s, which all teams use with their own software, take turns playing the role of defender and attacker, with the former leading and the latter attempting to overtake or follow. Passes by the attacker are attempted until one or both cars are unable to successfully complete the pass at high speeds. 
Each team competes with the same car but their own algorithms for autonomous movement.
LYFT TO ESTABLISH A HYBRID MODEL OF DRIVER, AUTONOMOUS VEHICLES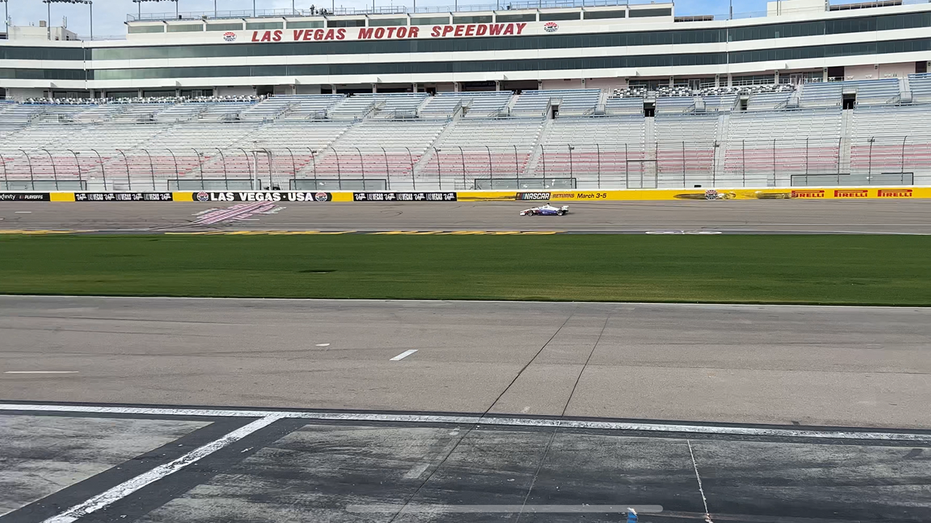 The team previously set a world record at the same racetrack in October 2021 for the fastest average lap speed in an autonomous racecar, clocking in at 138 mph. Caporale hopes that the races will act as steppingstones to vehicles with as little human interaction as possible.
"Last year the race was a bit more structured. You could only overtake on one lane or the other lane. This year we are following more natural race lines, so you are allowed to overtake in different ways," he said. "You also need to understand where your opponent is going to go so it's more difficult to make a prediction."
FOX Business also sat down with TII-EuroRacing executives Dr. Ray Johnson and Dr. Najwa Aaraj, who spoke more broadly about the challenges of quickly developing the vehicle through successful simulation tests, before being shortlisted and getting their hands on the actual vehicle.
FORD AND VW-BACKED ARGO AI LAUNCHES FULLY DRIVERLESS CAR SERVICE IN MIAMI AND AUSTIN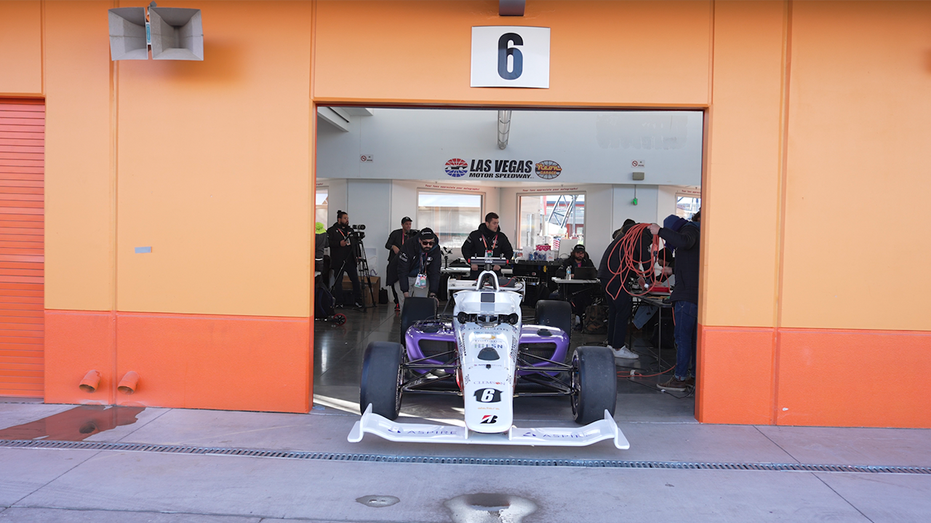 "We had almost 12 months in order to develop the software, the algorithms, and then do the simulation and be qualified – or filter through the simulation. Then the hardware itself we got our hands on two to three months before the race," Aaraj said, detailing an intensive period of bug fixes, hardware and software updates.
She revealed that the teams had very limited in-person interaction with the vehicle prior to the race, adding another layer of difficulty. Team members typically go to the track two to three weeks before the event and are only granted track time with the vehicle based on the track's availability.
The IAC organizes competitions, where university-affiliated teams compete to program fully autonomous racecars at iconic NASCAR tracks. They are in the process of establishing a hub and using competitions to attract the brightest minds in robotics and artificial intelligence to further technology in the industry. It began as a $1 million prize competition between 31 universities representing top STEM programs from 10 countries.  
GET FOX BUSINESS ON THE GO BY CLICKING HERE
Johnson said the team is glad to be able to take part in such competitions to help demonstrate and mature their autonomous vehicle capabilities.  
"TII and Abu Dhabi are going to continue to be in the forefront of autonomous capability development on autonomous racing so – keep an eye on this spot," he said.