DOD's delay in AI tech adoption plagued by 'cultural rift,' expert warns
The US must beat China, warns Jacob Helberg
In an open letter to Congress, Jacob Helberg, commissioner of the U.S.-China Economic and Security Review Commission, as well as several defense technology CEOs, are urging U.S. leaders to accelerate the development and adoption of artificial and defense technologies.
"In too many cases, our fighting forces are equipped with tools decades behind commercial technologies most Americans use daily," Helberg penned in the letter.
During an interview on "Mornings with Maria," Tuesday, Helberg stressed the importance of U.S. leaders and tech CEOs working towards a solution on the matter as China continues to advance its defense technology.
The Commissioner highlighted a "cultural rift" as the "primary reason" why "there is such a big challenge with converting new technologies into hard power."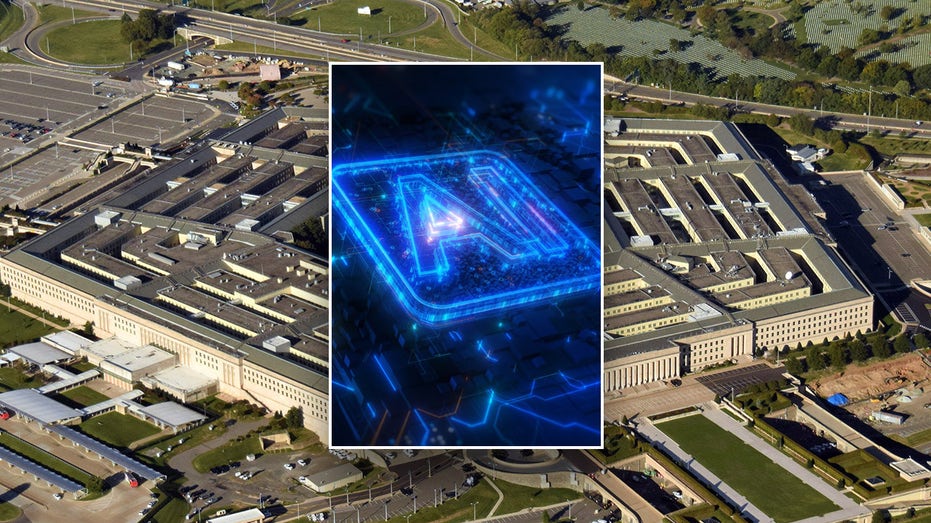 "You have people in two communities that approach things with a drastically different worldview," Helberg continued when addressing the two parties.
"Lawmakers on Capitol Hill have a background in legal training and they're attorneys. Engineers obviously approach things from a much more mathematical way of thinking," he explained.
DEFENSE DEPARTMENT NEEDS WIDESPREAD AI ACQUISITION GUIDANCE, GOVERNMENT REPORT SAYS
Helberg told FOX Business' Maria Bartiromo that the U.S. must beat China in A.I. and in an effort to do so, the country's top leaders, Department of Defense and Congress need to come together.
SpaceX, Palantir and Anduril are among the top technology companies that have been "successful" at doing business with the U.S. government, according to Helberg. 
"All three of them had to take the US government to court to get an independent third party to look at the evidence and conclude that those technology companies had a superior solution at a lower cost and force the Department of Defense to award them contracts over the traditional primes," he said.
"There are a lot of issues at work here," he continued. "Resources are part of the issues, but I wouldn't underestimate the extent to which the cultural problem at the DOD [Department of Defense] is real and serious."

US, CHINA COMPETITION FOR ARTIFICIAL INTELLIGENCE DOMINANCE WILL 'DICTATE THE FUTURE OF HUMANITY' WARN EXPERTS
Recognizing the benefits of A.I. on the battlefield hasn't flown under the radar for some at the Defense Department.
In a video published by the Air Force Research Laboratory, Air Force Col. Tucker "Cinco" Hamilton said, "we need to recognize that AI is here. It's here to stay. It's a powerful tool."
But paired with its dwindling recruitment numbers, the U.S. military's aging technology continues to draw concerns amid the country's current relationship with China.
Everything that Xi Jinping is doing "points to an intent to go to war," Helberg stressed. 
In recent years, China has focused heavily on A.I. research and development, producing its own platforms and models separate from those produced in the U.S., with virtually unregulated use in its military as part of a plan to rush development and implementation. 
Unlike its adversary, the U.S. has a robust set of rules for A.I.-driven military systems.
"China is out-competing us on every front, and they're preparing for war. And we need to act now," Helberg said.
CLICK HERE TO READ MORE ON FOX BUSINESS

Fox News' Peter Aitken and Emma Colton contributed to this report