Intuit Credit Karma launches AI-powered financial assistant for consumers
Intuit Assist for Credit Karma will leverage artificial intelligence to provide personalized financial recommendations to consumers
Intuit Credit Karma is launching a new tool on Wednesday that leverages generative artificial intelligence (AI) to help consumers with their financial questions.
Intuit Assist for Credit Karma will allow consumers to get "highly personalized answers" to money questions they pose to the AI financial assistant tool. Ryan Graciano, co-founder and CTO of Credit Karma, told FOX Business that "it'll be able to help you with your cash flow, help you with credit card recommendations, answer questions about your credit, and leverage a lot of the capabilities that Credit Karma provides."
Credit Karma said in a release that Intuit Assist will use AI to formulate "the right opportunities at the right time and make relevant recommendations" for individual consumers based on their financial data to help them "take advantage of better financial products and optimize their spending." 
The company added, "By helping members contextualize and understand their finances through two-way conversations, Intuit Assist will empower members to confidently take action, or give it permission to take action on their behalf."
CONSUMERS WANT AI TO HELP MANAGE THEIR PERSONAL FINANCES: STUDY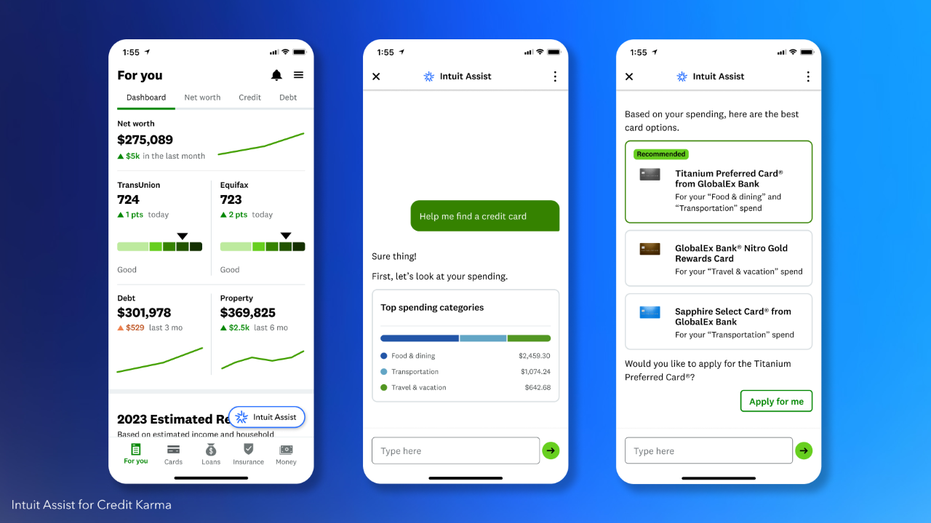 Graciano said Intuit Assist "will be able to answer a lot of questions pertaining to your credit, or it'll be able to talk to you about your credit card rewards." 
"It can detect that you're short on cash for the month if you've connected your accounts, and then it'll be able to react to that and give you recommendations about how you can maybe bridge that gap," he explained as an example. "It'll be able to simulate your credit score based on various actions that you might take, it'll be able to answer all kinds of questions about your report and your finances."
CEO OF CREDIT SCORE GIANT FICO DISHES ON HOW COMPANY USES AI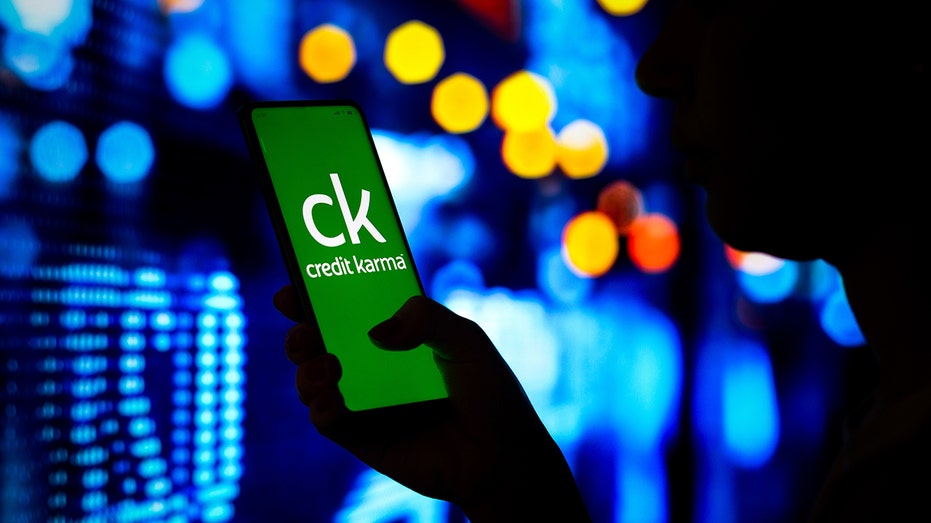 He went on to explain that over time, the company wants Intuit Assist to help safeguard consumers' finances even when they are not using the app or interacting directly with the AI-powered financial assistant.
"One of the really interesting things about it is it doesn't just exist in a chatbox. There's monitoring, it's integrated throughout the application in ways that can provide intelligent recommendations," Graciano said. "And so the intention for Intuit Assist long-term is that it'll be looking out for you even when you're not actually on the platform working with it, and that when those recommendations [are made] or it notices something arise, you'll be able to interact with it and then spin up a real conversation about that or take action if it's already recommended something that makes sense to you, and you don't want to prolong that interaction."
Ticker
Security
Last
Change
Change %
INTU
INTUIT INC.
565.07
+3.84
+0.68%
WHAT IS ARTIFICIAL INTELLIGENCE (AI)?
Graciano explained that Intuit leveraged its "really sophisticated data science and data platform" to build out the generative AI operating system that will power Intuit Assist on Credit Karma. 
"It's capable of working with multiple different backend providers, and it also has the ability to train its own algorithms and work with its own algorithms," he added. "So depending on the use case, we might work with different providers depending on what we're going for."
While the tool is "not yet all-knowing and powerful," Graciano said the company wants to develop Intuit Assist into an even more sophisticated product over time. 
"The vision for Intuit Assist is to be an all-knowing interactive financial assistant that can answer your questions and solve your problems," he said. "And so in the future, it's going to be able to do whatever you need it to do in the financial realm."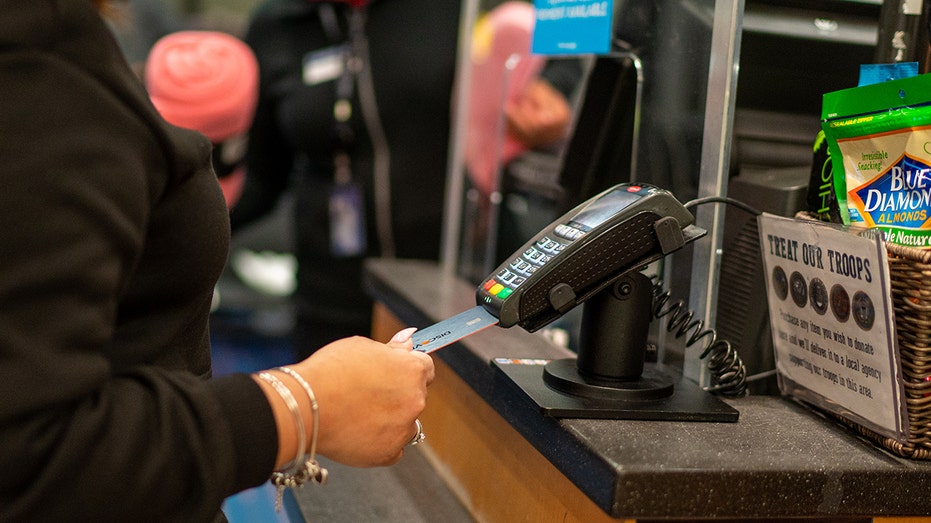 Graciano noted that the company has worked with AI tools in the past and is using that knowledge base to help ensure its AI tools are secure and take into account the best interests of individual users.
"It's important that our AI be fair and that it has the consumer's best interests in mind. We have a long history of working with AI and data at Credit Karma, so we've instituted many internal quality procedures and processes," he said.
GET FOX BUSINESS ON THE GO BY CLICKING HERE
Intuit Assist will also be launching on some of the company's other platforms – including TurboTax, QuickBooks and Mailchimp – where it will offer similarly customized experiences for users that are tailored to those platforms' use cases.