Saudi Arabia's first astronauts in decades rocket towards ISS on private charter flight
Saudi Arabians Rayyanah Barnawi and Ali al-Qarni are part of Axiom Mission 2's space crew
The Axiom Mission 2 space crew, which includes two Saudi Arabian astronauts, launched from Cape Canaveral, Florida, on Sunday en route to the International Space Station (ISS).
A SpaceX Falcon 9 launched the multimillion-dollar private charter flight. The crew was led by retired NASA astronaut Peggy Whitson, while American investor John Shoffner was also aboard the flight.
The flight included a pair of Saudi Arabian astronauts who were their country's first space-bound citizens in years. Saudi Arabia's first female astronaut to go to space, Rayyanah Barnawi, was present.
Barnawi previously worked as a stem cell researcher. Royal Saudi Air Force fighter pilot Ali al-Qarni was the other Saudi Arabian on board.
VIRGIN GALACTIC SIGNS LEASE FOR ARIZONA MANUFACTURING FACILITY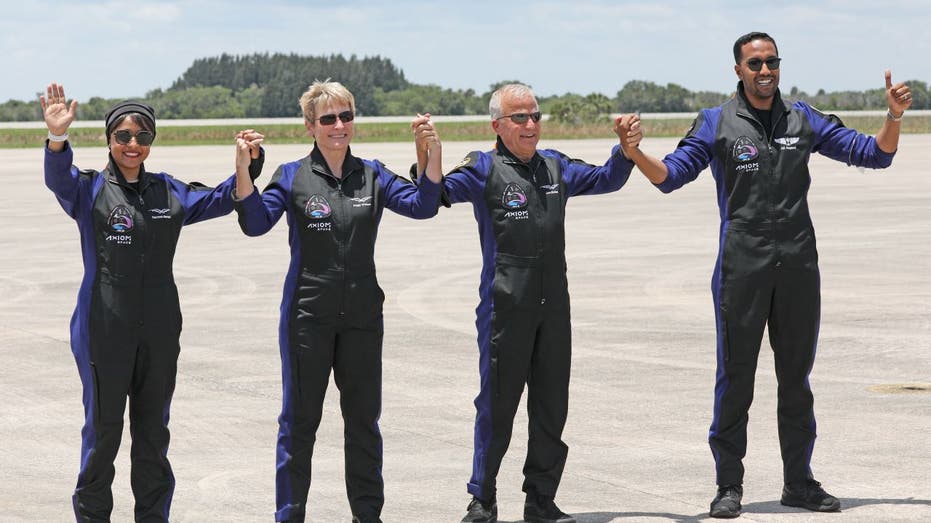 The flight marks the first time Saudi Arabians launched into outer space since the Discovery flight of 1985, which included Saudi prince Sultan bin Salman Al Saud.
The team is expected to dock at the International Space Station on Monday. The crew will likely be greeted by an astronaut from the United Arab Emirates.
"This is a dream come true for everyone," Barnawi said before the flight.
RICHARD BRANSON SAYS ELON MUSK SURPRISED HIM IN HIS KITCHEN AT 2 AM LAST YEAR BEFORE SPACEFLIGHT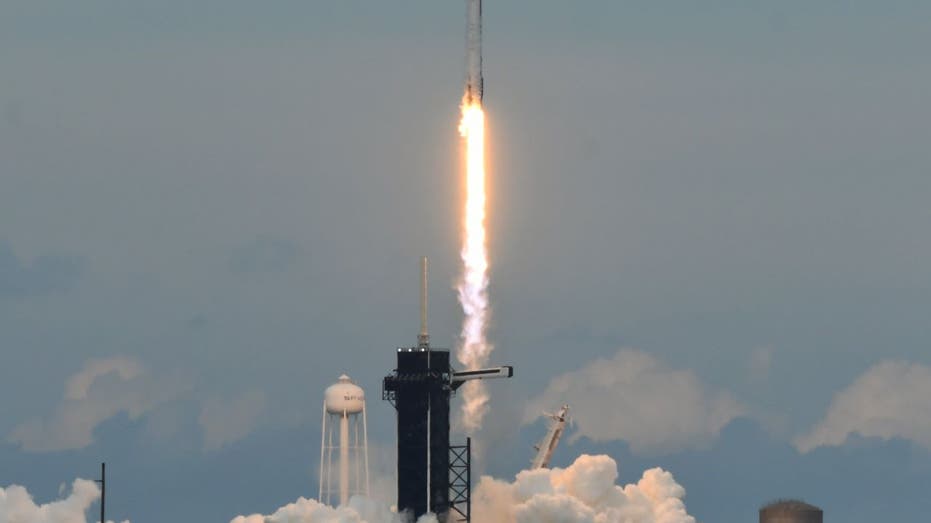 "Just being able to understand that this is possible," she added. "If me and Ali can do it, then they can do it, too."
After settling into orbit, Barnawi reported: "Hello from outer space! It feels amazing to be viewing Earth from this capsule."
"As I look outside into space, I can't help but think this is just the beginning of a great journey for all of us," al-Qarni added.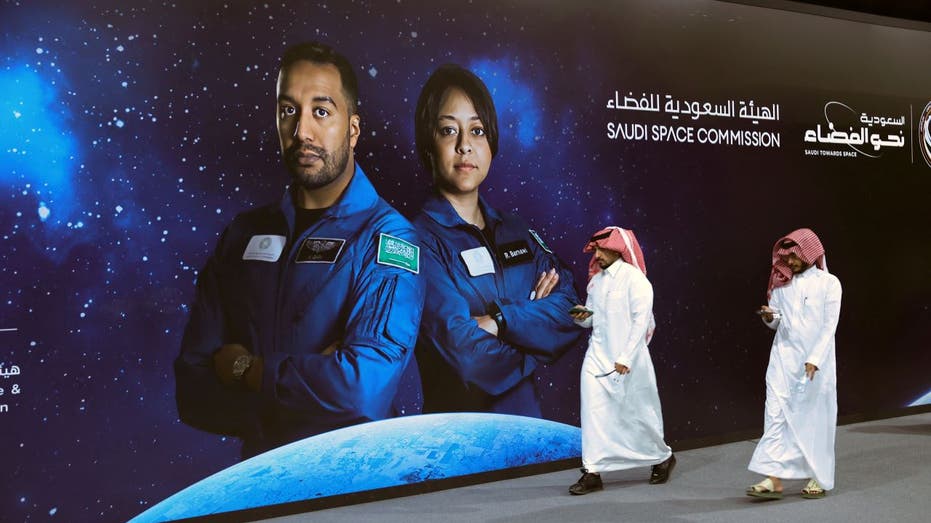 GET FOX BUSINESS ON THE GO BY CLICKING HERE
The crew plans to come back to Earth within the next two weeks.  The Axiom Mission 2 flight marks the second time Houston-based Axiom Space organized a private flight to the International Space Station – last year's mission included three businessmen and a retired NASA astronaut.  
The Associated Press contributed to this report.