United Airlines passengers 'pushed' back into their seats as plane abruptly aborts landing in Boston
A passenger on the flight was pushed back into his seat when the plane increased altitude after the landing was cancelled
A United Airlines flight was asked to cancel its landing at Boston Logan International Airport on Monday because a plane was still on the runway.
United Airlines Flight 2267 was asked to cancel its landing at Boston Logan International Airport by an air traffic controller on Monday at 10:45 p.m. because an airplane from the previous landing was on the runway, a Federal Aviation Administration spokesperson told FOX Business.
The flight, which took off from Chicago's O'Hare International, was 200 feet off the ground when it was asked to abort the landing, according to data from FlightAware.
"An air traffic controller instructed United Airlines Flight 2267 to perform a go-around at Boston Logan International Airport because the previous arrival was still on the runway. The FAA is investigating the event that occurred on Sept. 11 around 10:45 p.m. local time," the FAA spokesperson said.
CRISIS AVERTED...FOR NOW: PILOT REVEALS WHY PLANES BARELY AVOIDING TRAGEDY AS TERRIFIED PASSENGERS SPEAK OUT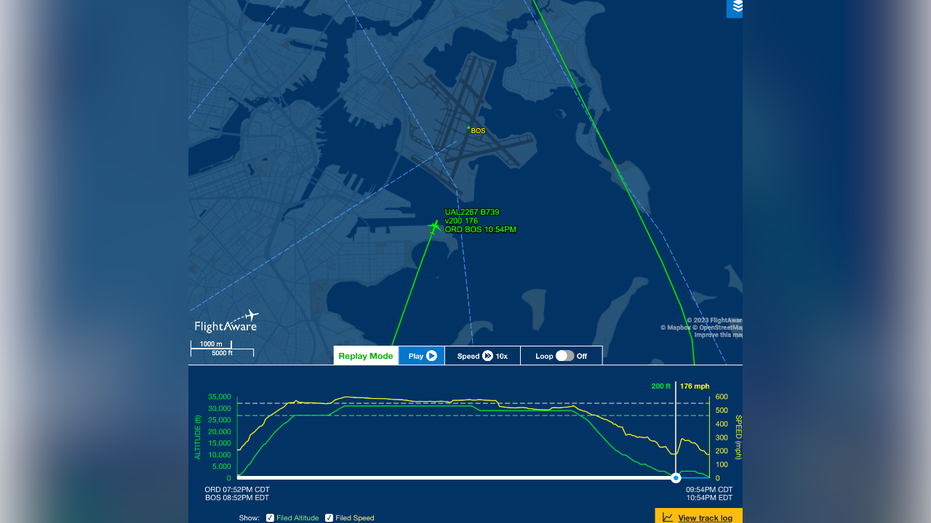 A passenger on the plane told FOX affiliate Boston 25 that he was pushed back into his seat when the incident happened.
"People on the plane gasped at the rapid pull-up and the roar of the engines as the rapid change in speed and trajectory pushed us backward into our seats and we saw the tarmac and land rapidly disappear under us," the passenger said. "Once we were back high in the sky circling, the pilot came on the loudspeaker and said something like, 'The runway... uh... was not able to be cleared of planes in time for us... uh.... we had to pull up and will circle for a bit and land shortly,'" the passenger said.
An air traffic controller told the pilot "Sorry about that. An aircraft was still on the runway," according to an audio recording.
Capt. Dennis Tajer, communications chair and spokesperson for American Airlines pilots labor union Allied Pilots Association, told FOX Business that 200 feet is what's known as a "decision" altitude, adding that the procedure is completely safe.
PARENTS SAY AMERICAN AIRLINES FLIGHT ATTENDANT PUT HIDDEN CAMERA IN BATHROOM TO RECORD DAUGHTER: 'DISGUSTING'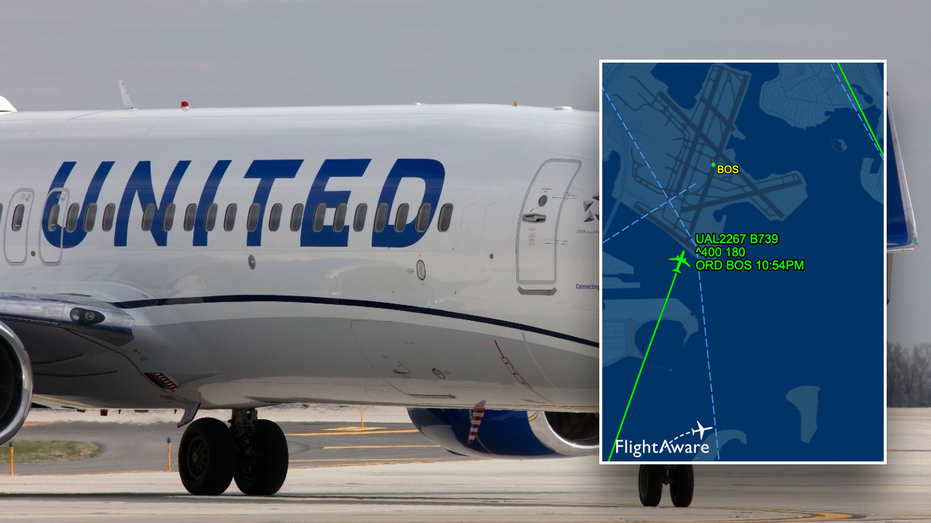 He added that the previous flight likely missed a turn on the runway or was taking more time to complete it.
The FAA official described the "go-around" procedure as a "safe, routine procedure performed at the discretion of a pilot or an air traffic controller."
CLICK HERE TO GET THE FOX NEWS APP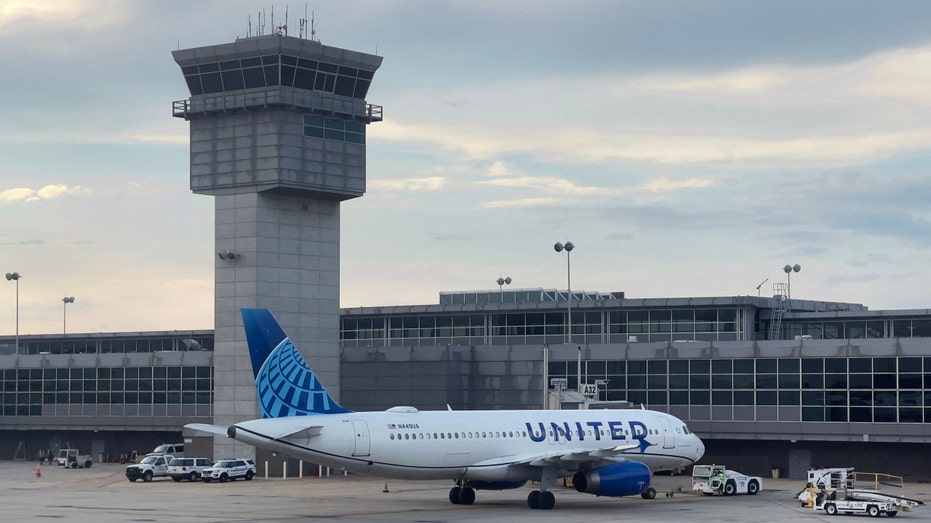 "To an airline passenger, the event may seem like an emergency maneuver. However, the controller and pilot are working together to prevent an unsafe condition from occurring," the spokesperson said.
A United Airlines spokesperson referred FOX Business to the FAA for comment.