San Francisco's downtown 'never going back to the way it was,' Salesforce's Marc Benioff says
San Francisco-based companies leaving The Golden City because of drop in revenue
San Francisco, California-based tech CEO Mark Benioff says the city will never go back to the way it was before the pandemic, advising city officials to convert old office space into housing, and hire more police.
In just three years, the pandemic forced companies to rethink how their workforce conducts business, stripping away the crowds and bustling environment metropolitans like San Francisco, California were known for having.
Now, as some things return to normal, many workers who commuted to San Francisco continue to work remote and the Golden City is struggling to keep businesses intact, leaving many buildings vacant.
The Associated Press reported that office vacancy rates in San Francisco were 24.8% in the first quarter, more than five times higher than pre-pandemic levels and well above the average rate of 18.5% for the nation's top cities, according to CBRE, a commercial real estate services company.
AIRBNB BOOKINGS DIP IN AUSTIN, SAN FRANCISCO PROMPTING 'DOOM LOOP' FEARS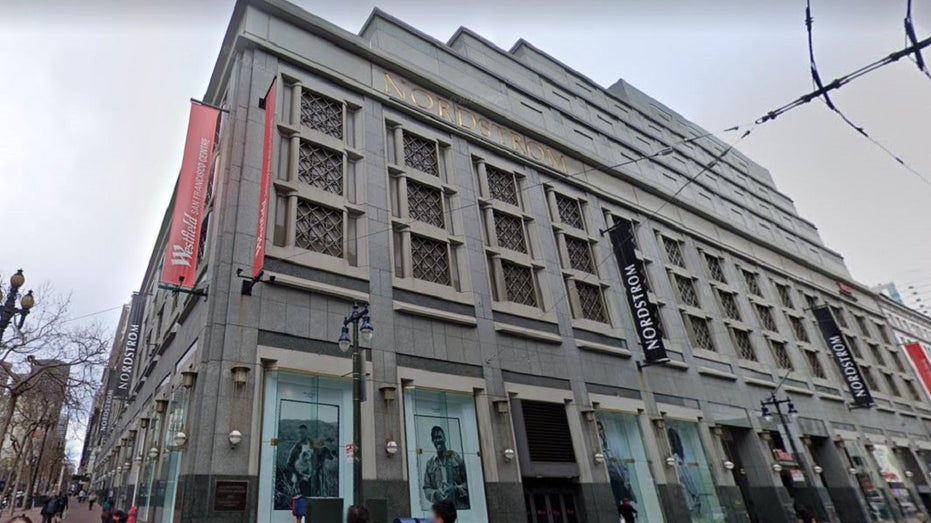 For San Francisco, the three-year exile resulted in empty storefronts with large "going out of business" signs hanging from windows.
Popular shops like Uniqlo, Nordstrom Rack and Anthropologie have left, toiletries like shampoo and toothpaste are locked up at pharmacies, and places like Gucci get hit by armed robbers in broad daylight.
The popularity of remote work decreased the number of workers commuting to an office daily and made it easier for workers to live in suburban and rural areas without having to commute.
SAN FRANCISCO, NEW YORK FACE 'URBAN DOOM LOOP'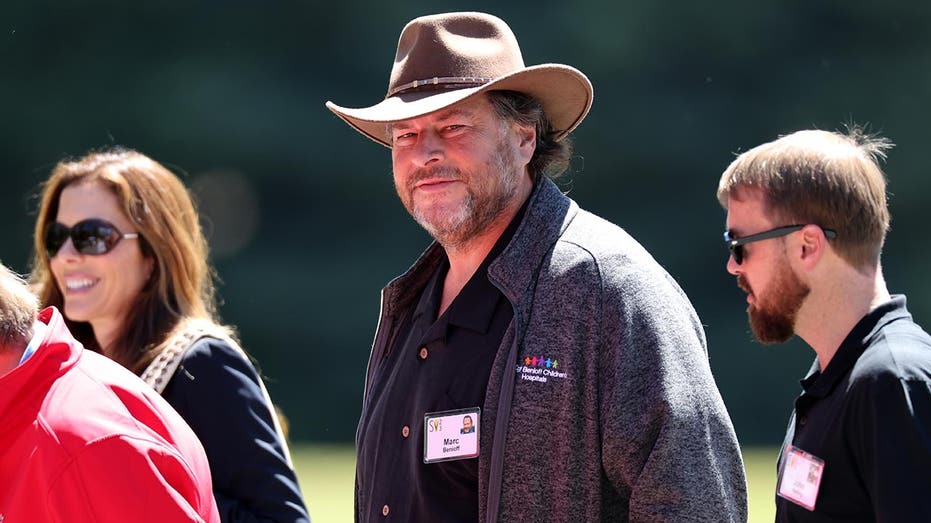 That workforce migration is now posing challenges for businesses that relied on sales and traffic from busy downtowns.
Ticker
Security
Last
Change
Change %
CRM
SALESFORCE INC.
259.99
+8.10
+3.22%
Even more so, cities that relied on tax revenue from those businesses are seeing their income dwindle and could respond by raising taxes and reducing services, which may make conditions worse for the residents who stayed put.
San Francisco city leaders recently relaxed zoning rules downtown to allow for mixed-use spaces – upper floors filled with offices and services, and ground floors used for entertainment and pop-up shops.
SAN FRANCISCO 'DOOM LOOP' THREATENS TO GUT DOWNTOWN ECONOMY AS EMPLOYEES WORK FROM HOME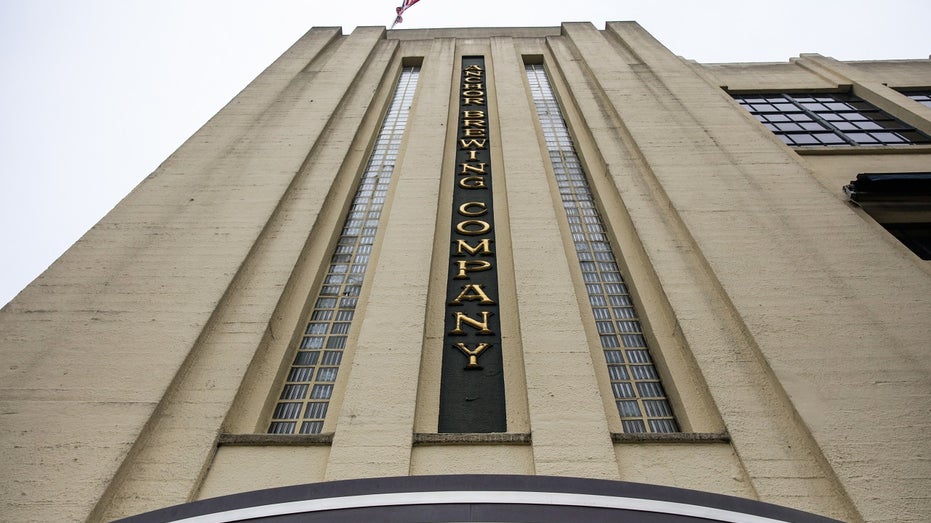 London Breed, the city's mayor, also announced the city would spend $6 million to upgrade a three-block area near a popular cable car turnaround to help bring back businesses and improve walkability.
Salesforce CEO Benioff, though, suggested a different approach.
Benioff's company is San Francisco's largest employer and the anchor tenant of the tallest skyscraper in the city.
CENTURY-OLD BUSINESS LATEST CASUALTY OF SAN FRANCISCO RETAIL CLOSURES
He recently said downtown is "never going back to the way it was" in terms of workers commuting to the office every day.
Benioff suggested the mayor convert office space into housing and hire additional police to help visitors feel safe.
"We need to rebalance downtown," Benioff said.
Cities like Baltimore and Salt Lake City have seen success with bringing in more downtown housing, and real estate experts say the conversion of offices to housing could be a potential lifeline.
In fact, New York and Pittsburgh offer tax breaks to developers to take on the conversions.
SAN FRANCISCO LOSES ANOTHER LARGE DOWNTOWN BUSINESS AS CITY'S TROUBLES MOUNT
Still, it will take more than housing for cities like San Francisco to return.
Businesses that sell luxury goods, like Daud Shuja who owns Franco Uomo, a clothier in San Jose, told the Associated Press he has new customers who live in San Francisco who will drive an hour to get to his store. Next year, he is planning to open another shop that is closer, in Palo Alto.
"They just don't want to deal with the homelessness, with the environment, with the ambiance," he said.
City officials said downtown is in a transition.
Many businesses that made their mark on the world are being forced to shut down, though.
For example, Anchor Brewing Co., which opened during the California Gold Rush 127 years ago, announced last week it was shutting down due to a "combination of challenging economic factors and declining sales since 2016."
GET FOX BUSINESS ON THE GO BY CLICKING HERE
AT&T, Westfield and Nordstrom said last month it would be vacating their locations downtown, and Gap, which opened its flagship store in San Francisco in 1969, closed its flagship and Old Navy stores near Union Square.
Gap does not plan to leave the city, though, but instead is planning to open four new stores near the waterfront.
FOX Business' Eric Revell and The Associated Press contributed to this report.