Managers are now supposed to give 'feedforward,' not feedback: What to know about 'gentler' job reviews
A new type of job evaluation is rattling workplaces — experts reveal what's going on
One of the most unnerving parts of a job performance review for many employees is hearing suggestions or feedback from the boss on how they can raise their work game. 
But now a new concept that some workplaces are embracing offers a fresh spin on a daunting situation. 
It's called "feedforward."
"Unlike feedback, which is retrospective, feedforward offers constructive, forward-facing solutions so employees can grow," Karen Leal, a performance specialist with Insperity in Houston, Texas, told FOX Business.
NEW JOB TREND 'BOREOUT' IS HARMING AMERICA'S WORKPLACES: HERE'S HOW TO FIX IT
"Feedforward is the counterpart of feedback."
The practice of feedforward is balanced and authentic, she said — neither overly critical toward employees nor ignoring opportunities for growth.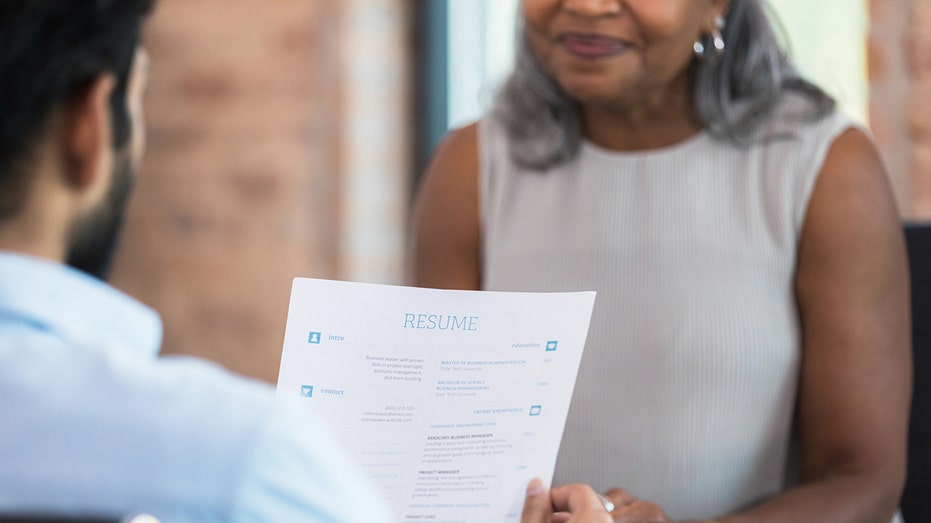 "For instance, a manager giving feedforward could make suggestions about how to handle a project differently in the future, instead of pointing out where the employee went wrong" in the past, said Leal.
Why is 'feedforward' trending? 
The trendy term gives a name to a familiar concept that can help workers and their managers paint the picture of what a successful future state looks like, said Leal.
"The concept has existed for years," she said. And actually, she added, "some managers may already be offering feedforward without realizing it."
WORKPLACE'S NEW 'QUIET QUITTING' TREND — AND THE PITFALLS FOR TODAY'S EMPLOYEES
However, she noted, feedforward may not be a part of the ongoing management discussion for every team, with many workers and frontline managers unacquainted with the defined practice.
How do feedback and feedforward differ? 
Feedback focuses on the past and the present, said Leal. 
Employees receive tips on what they've done right and what they could do better. 
CAREER CHALLENGE: JOB SEARCH LEADING NOWHERE? HERE'S HOW TO REBOOT IT FAST
"While feedback can certainly be helpful, employees may grow defensive if they feel criticized or 'picked on' for past performance," Leal told FOX Business.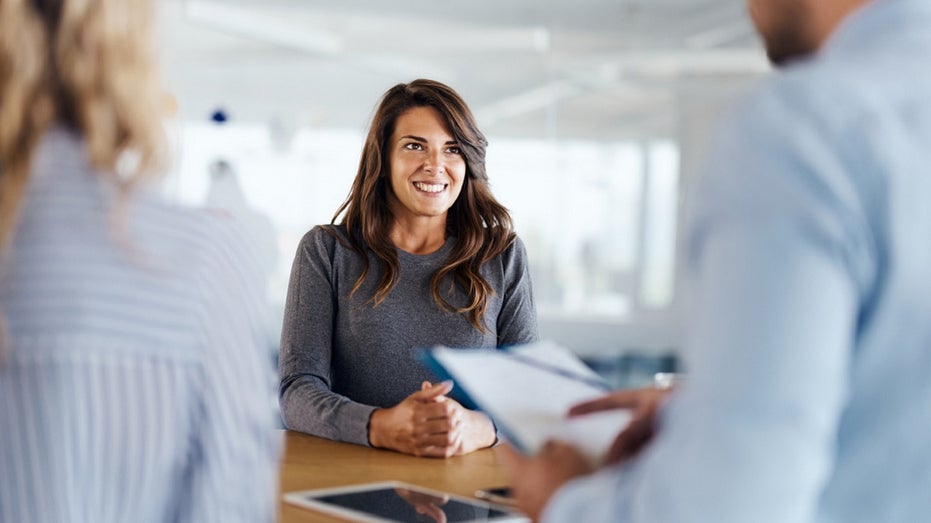 To the contrary, feedforward focuses on the future without looking back, Leal indicated.
"Feedforward recognizes employees cannot change the past, but instead emphasizes how they can develop the skills to succeed more effectively in the future," she said.
How can workers benefit from feedforward?
Feedforward essentially helps workers visualize their success and map out what needs to be done to achieve it — thereby elevating their potential, the experts suggest.
With this emphasis, "managers and employees who were not aware can directly incorporate feedforward to increase individual and team success," said Leal.
RELOCATING FOR A JOB OR CAREER CHANGE? CONSIDER THESE TIPS FIRST
In addition, manager and employee interactions could be less intimidating by incorporating a feedforward dynamic, noted Michelle Reisdorf, district president for Robert Half based in Chicago, Illinois. 
When employees hear feedback, it can often feel like something went wrong, she said.
"Feedforward is a gentler way to grow your team," she said.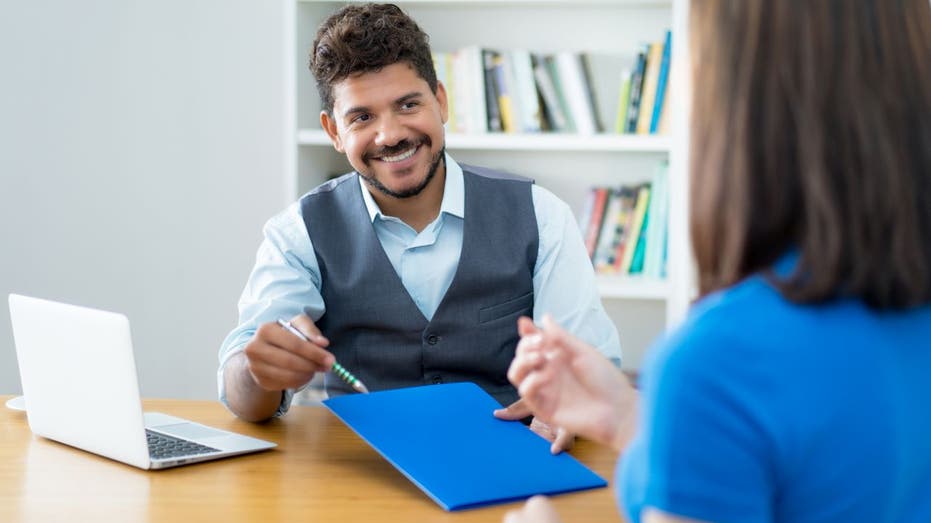 In addition, feedforward is just as it sounds: It's forward-looking, said Reisdorf.
"Workers don't get the sense that they have to rehash the past and can look forward to future projects," added Reisdorf. 
She also said it's a goal-focused concept. 
"Managers and workers can view feedforward as a way to set goals and discuss career progression," Residorf told FOX Business.
HERE'S THE SECRET WEAPON FOR BETTER JOB PERFORMANCE BY EMPLOYEES AT WORK 
Leal from Insperity agreed that an effective feedforward session will help employees set goals and equip them with resources to achieve those goals. 
"This includes providing clear expectations around the future behaviors that tie to the desired outcomes," Leal said. 
How would a feedforward exchange occur?
A feedforward session would focus on how an employee can grow and succeed moving forward, said Leal. 
MOVE OVER, QUIET QUITTERS: 'LOUD LABORERS' ARE NOW HURTING THE AMERICAN WORKFORCE 
For example, she said, a manager might make suggestions for how the employee can handle a next presentation or project, based on insights from the project he or she just completed without spending time dissecting the past project. 
"Growth often comes when we learn from our mistakes."
Furthermore, said Reisdorf, feedforward is a step in the evolution of feedback — though it can't entirely replace performance reviews or conversations. 
"Employers and workers need to keep lines of communication open at all times," Reisdorf said.
GET FOX BUSINESS ON THE GO BY CLICKING HERE
"While feedforward might be a gentler, less intimidating way to get feedback, growth often comes when we learn from our mistakes," she said. 
"If that commentary isn't being delivered in some way, shape or form, it doesn't serve a purpose."
For more Lifestyle articles, visit www.foxbusiness.com/lifestyle.