Elon Musk was dethroned by Peter Thiel in a coup led by the 'PayPal Mafia'
Walter Isaacson's new biography 'Elon Musk' chronicles the billionaire's power struggle with the 'PayPal Mafia'
Elon Musk was ousted by the so-called "PayPal Mafia" from his role as chief executive of the payment platform while he was on vacation for his honeymoon over two decades ago, according to a new biography about the billionaire.
Musk, who became CEO of PayPal when the new brand was formed after his online bank X.com merged with Confinity, was wearing out his welcome with colleagues in the summer of 2000 due to disputes about the direction of the company following the merger, Musk biographer Walter Isaacson wrote in his new book "Elon Musk" that was released this week.
Isaacson wrote that Musk was concerned with the threat fraud posed to PayPal's peer-to-peer payment services and was dismissive of co-founder Max Levchin's development of the CAPTCHA tool, which was designed to stave off fraud from automated bots.
A nascent coup began to brew when Levchin vented his frustrations to some colleagues who shared his concerns about Musk's leadership style and wanted to see a change at the top of PayPal. Things came to a head when Musk's frustrated colleagues went behind his back to pull together a study that showed PayPal's brand was more valuable than X.com's, which drove a livid Musk to try to remove PayPal's branding from their website, Isaacson wrote.
MUSK SAYS AI INDUSTRY NEEDS A 'REFEREE,' BUT CONGRESS IS 'NOT YET' READY TO CHAMPION ROLE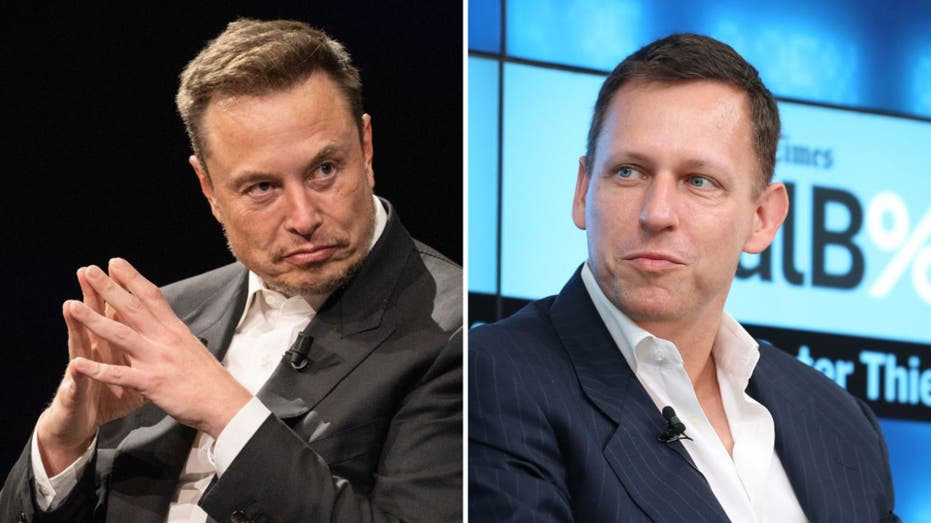 The plotters were then joined by investor Peter Thiel, board member Reid Hoffman and product chief David Sachs in September 2000 – when Musk decided to take a honeymoon vacation with his first wife Justine that had been delayed after they wed earlier that year due to his work commitments.
With Musk on vacation to Australia, Levchin suggested that Thiel should return as CEO on a temporary basis, which he agreed to. That led the corporate insurgents to secure the backing of the company's board of directors, which they secured in a meeting with Michael Moritz at Sequoia Capital's headquarters in Silicon Valley.
ELON MUSK BORROWED $1 BILLION FROM SPACEX RIGHT AFTER TWITTER ACQUISITION: REPORT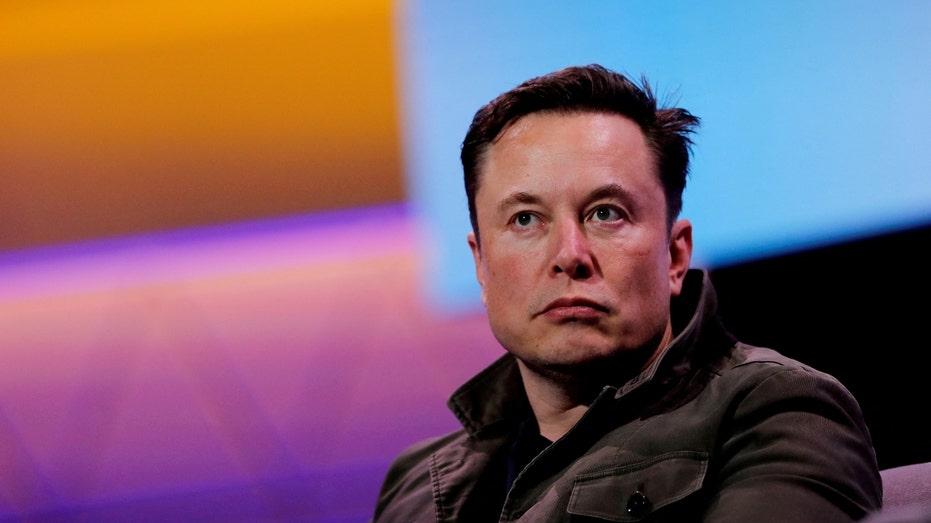 Musk started to sense a problem while in Australia when he got more pushback to his decisions from the PayPal team than he was accustomed to, Isaacson wrote. The coup was later exposed when he was copied on an email to the board from an employee who supported his continued leadership. 
Although he cut his honeymoon short and flew back to the Bay Area in an effort to preserve his role, that proved unsuccessful as the board had made up its mind and voted to remove Musk.
"I was pretty angry at first," Musk told Isaacson. "I had thoughts of assassination running through my head. But eventually I realized that it was good I got cooped. Otherwise I'd still be slaving away at PayPal… Of course, if I had stayed, PayPal would be a trillion-dollar company."
TAIWAN LASHES OUT AT ELON MUSK OVER CLAIM THAT SELF-GOVERNED ISLAND IS AN 'INTEGRAL PART OF CHINA'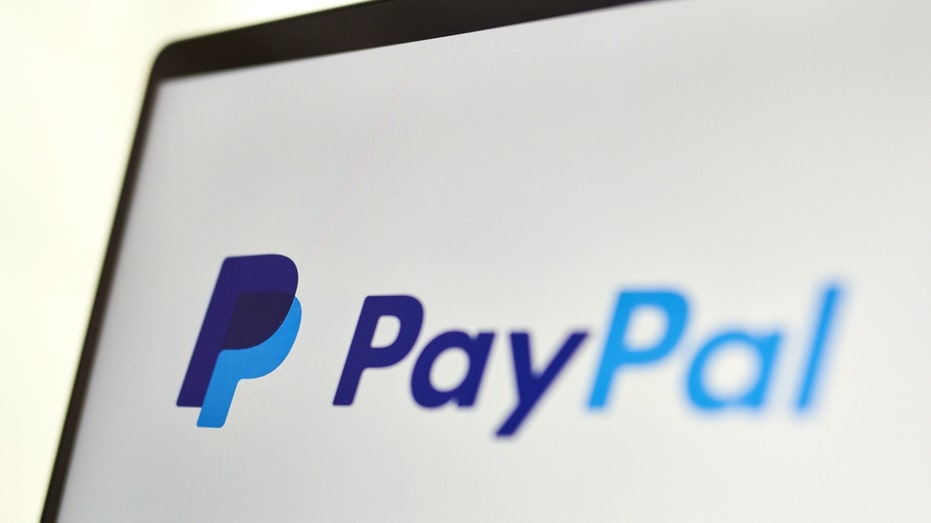 After Musk's ouster at PayPal, he and Justine went on vacation that included a stop to his home country of South Africa for the first time in 11 years. When he returned to California in January 2001, Isaacson wrote that Musk experienced dizziness, chills and ringing in his ears that was initially diagnosed as a form of meningitis. 
Musk's symptoms worsened in the following days, and he was eventually diagnosed with falciparum malaria, a potentially life-threatening form of the tropical disease, which landed him in intensive care. 
Isaacson wrote that the head of X.com's human resources visited Musk at the hospital to help sort out his insurance and emailed Levchin and Thiel saying Musk was "actually hours from death" and that both of the patients the doctor had previously treated with that strain of malaria had died.
X WILL SOON ALLOW USERS TO USE VIDEO AND AUDIO CALLS, ELON MUSK SAYS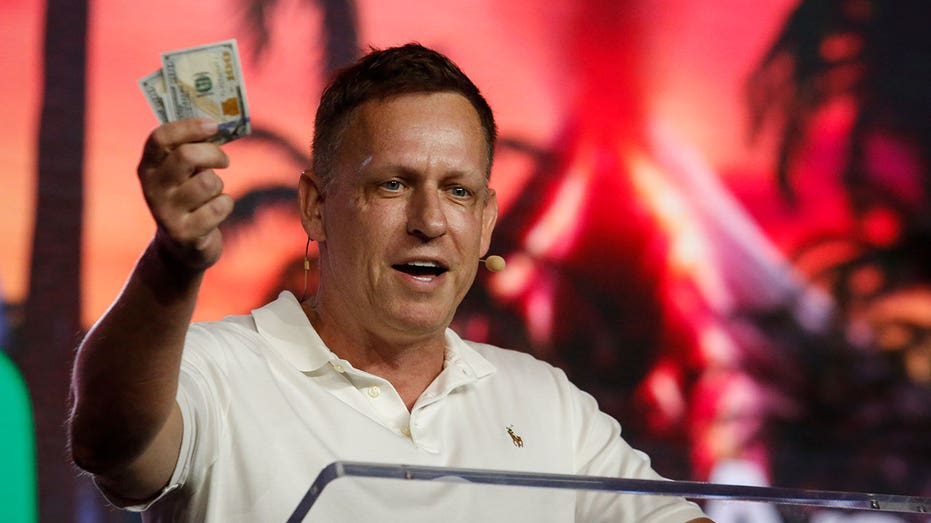 Thiel told Isaacson that following the HR official's visit, he learned Musk had obtained a "key-man" life insurance policy worth $100 million – of which the company was the beneficiary.
"If he had died, all of our financial problems were going to be solved," Thiel said to Isaacson. "We're glad that he survived and that gradually everything tracked for the company so we didn't need the hundred million life insurance policy."
When PayPal went public in 2002 and was acquired by eBay that year for $1.5 billion, Musk netted a payout of about $250 million – funding he would put to use in becoming Tesla's largest shareholder in 2004 before becoming the electric vehicle company's CEO in 2008. He would later build on that success by founding SpaceX, Neuralink, the Boring Company and acquiring Twitter, now known as X.
Ticker
Security
Last
Change
Change %
PYPL
PAYPAL HOLDINGS INC.
56.39
+0.63
+1.13%
TSLA
TESLA INC.
236.08
+0.63
+0.27%
PLTR
PALANTIR TECHNOLOGIES INC.
19.08
-0.12
-0.62%
GET FOX BUSINESS ON THE GO BY CLICKING HERE
Several other members of the "PayPal mafia" have enjoyed similar success as billionaire entrepreneurs and investors – albeit not on the same scale as Musk, who is currently the wealthiest person in the world.
Thiel continued his work as an entrepreneur and venture capitalist, founding Palantir Technologies following his success at PayPal. Levchin launched several startups and served a term on the Consumer Financial Protection Bureau's advisory board. Sacks also launched several startups and a venture fund, in addition to investing in SpaceX and Palantir. 
Reid Hoffman co-founded the business networking site LinkedIn that was acquired by Microsoft, and last year launched Inflection AI, a machine learning startup structured as a public benefit corporation.