If you win the lottery, these are steps to take ASAP
The Powerball cash payout for the $1.08 billion ticket is $556 million
One lucky Powerball winner in California is sitting with the $1.08 billion ticket drawn Wednesday night and 36 others, across various states, won $1 million on individual tickets. The jackpot for Friday's Mega Millions is approaching $750 million. 
Lottery fever is sweeping the country. If you are the lucky one with a winning ticket, what should you do? We asked a financial expert about what money moves you should make if you hit the jackpot.
What are the first steps to take?
Emily Irwin, managing director, advice & planning, at Wells Fargo's Wealth & Investment Management, who is based in Minneapolis, says take a pause to privately enjoy the big moment. Next, she suggests assembling a team able to provide you with education and guidance on topics such as tax planning, privacy, wealth management and asset protection.  
MEGA MILLIONS JUMPS TO $720 MILLION
"Typically, this team may comprise an attorney, accountant, investment professional, charitable adviser and possibly even an insurance specialist," Irwin told FOX Business. "Set a communication plan and short-term/longer-term budget."
What are the advantages of a lump sum payment versus yearly payout?
According to Irwin, the advantage of the lump sum payment is that you'll receive it immediately and have flexibility as to how the money is invested. 
"You'll also have more options available to you regarding asset allocation," she says.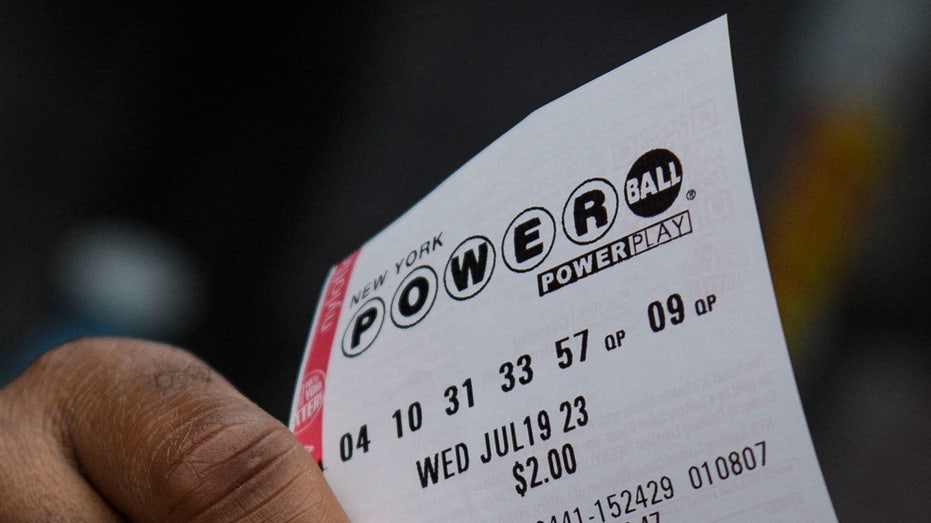 There are multiple funds that offer broad exposure to stocks, gold, oil and bonds, for example, as well as other asset classes.
If you know that you can't say no to friends and family or are inclined to spend $1.50 when you have $1, you may be better off with the annuity payment because it'll provide you with the security of knowing that you'll receive a steady stream of payments annually, Irwin explained.
How can you find advisers you can trust?  
Irwin recommends lucky lottery winners review professional organizations and focus on advisers who specialize in planning for ultra-high net worth individuals. 
Ticker
Security
Last
Change
Change %
SPY
SPDR S&P 500 ETF
454.89
+0.38
+0.08%
GLD
SPDR GOLD SHARES TRUST - EUR ACC
189.27
+2.52
+1.35%
IVV
ISHARES TRUST CORE S&P 500 ETF
456.96
+0.38
+0.08%
BND
VANGUARD BOND INDEX FUNDS TOTAL BOND MARKET
71.29
+0.30
+0.42%
USO
UNITED STATES OIL FUND L.P.
71.25
+1.27
+1.82%
How to protect your ticket?  
If you hold a winning lottery ticket, Irwin suggests taking a picture of yourself with your ticket. 
"But do not post that picture to social media," she cautions.
You may also consider keeping it in a safe deposit box.
And she recommends holding off on signing the ticket until consulting with a professional team of advisers to ensure that you don't inadvertently forgo anonymity by accepting your lottery winnings under your own name. 
How can you protect and ensure your privacy?
Irwin tells FOX Business that you should keep the news of your winnings to a close circle of confidants and, by all means, don't post on social media. 
What tax implications should you understand?  
Lottery winnings are subject to federal income tax, and, in some states, state income tax, she says. 
"The lottery automatically withholds 24% for federal income taxes. However, if you're lucky enough to be holding the winning jackpot ticket, then you'll be taxed at the highest rate of 37% and need to set aside funds to pay the difference," Irwin says. "State income taxes vary state by state."
GET FOX BUSINESS ON THE GO BY CLICKING HERE
What is the top do and don't should you win this lottery?
A strong "do" is to show up for work the next day, says Irwin, but "don't" make any major life changes for at least three months. 
How to not feel compelled to give handouts
Your professional team isn't just there to guide you on the nuts and bolts of taxes. It's critical to select a team of advisers who can work with you to identify and memorialize your values and goals for your finances, says Irwin. 
"You may find that writing a mission statement identifying causes that you're passionate about will help you say yes and no with grace," she added. "You may also wish to have a protocol in place for family and friends who may ask you for gifts or loans or expect you to finance expenses such as education, travel or even daily expenses."