Virgin Galactic unveils 3-person crew participating in first private astronaut mission
Galactic 02 is expected to fly in August
Virgin Galactic unveiled the identities of the three individuals that the Richard Brason-founded space company will carry on its suborbital Galactic 02 mission next month. 
The announcement, made Monday morning, comes three weeks before the official Aug. 10 opening of the window for Galactic 02's planned launch. The upcoming mission will represent Virgin Galactic conducting its second-ever commercial flight after the research mission it had in late June and its first for private astronauts, the company said.
Two of the private passengers, 46-year-old wellness coach Keisha Schahaff and 18-year-old student Anastatia Mayers, are related as mother and daughter. Upon reaching space on the flight next month, they will become the first such duo to do so and the first two from the Caribbean, according to Virgin Galactic.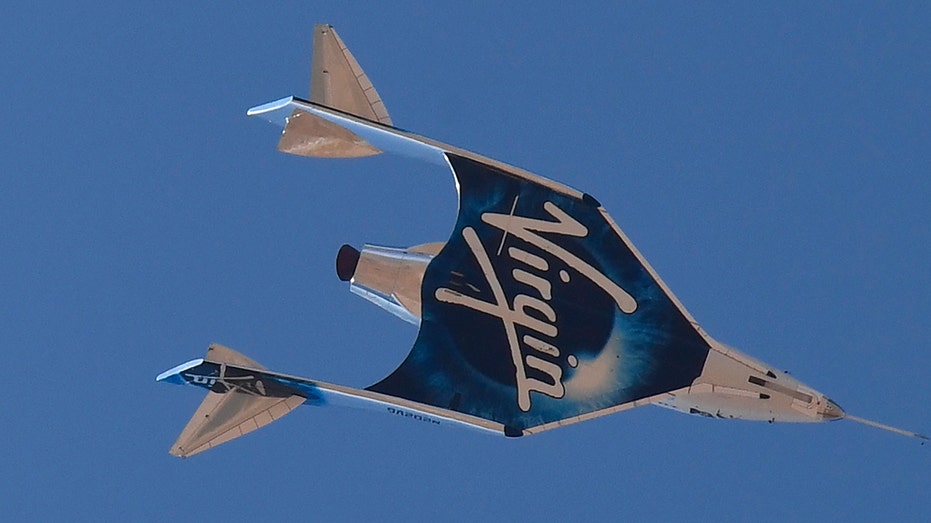 VIRGIN GALACTIC ANNOUNCES FLIGHT WINDOW FOR FIRST PRIVATE ASTRONAUT MISSION
Schahaff and Mayers "won their seats in a drawing that raised funds for non-profit Space for Humanity," per Branson's company. That drawing, which Virgin Galactic said brought in $1.7 million for the organization, took place in 2021. 
The other private passenger on Galactic 02 will be Jon Goodwin. 
The 80-year-old, who has been living with Parkinson's disease, will make history as the first space-going Olympian, with canoeing for the British team in 1972 under his belt, according to Virgin Galactic. The company said only one other person with Parkinson's has traveled to space.
Beth Moses, the company's chief astronaut instructor, will accompany the three private crewmembers on their trip roughly several hundred thousand feet above Earth in the VSS Unity.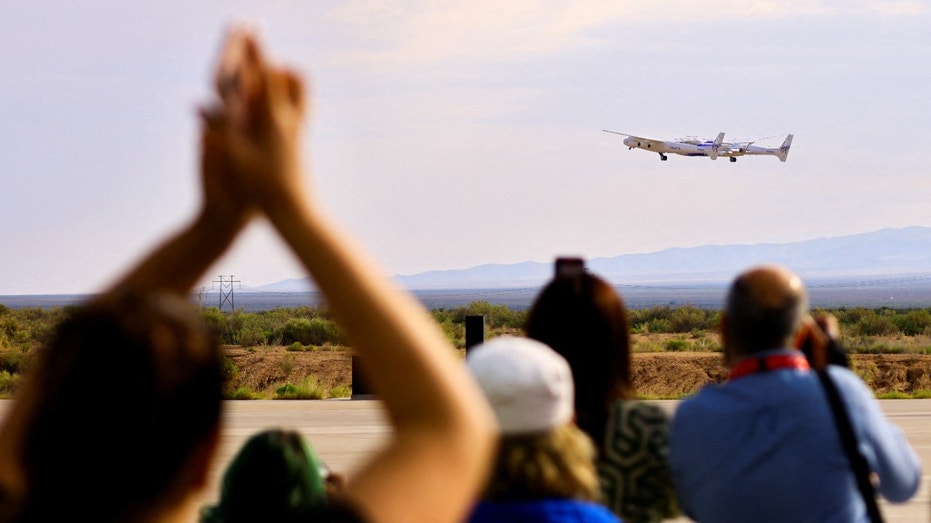 "This flight highlights two of Virgin Galactic's core aspirations — increasing access to space and inspiring people around the world," Virgin Galactic CEO Michael Colglazier said Monday.
VIRGIN GALACTIC LAUNCHES FIRST COMMERCIAL SPACEFLIGHT
After Virgin Galactic conducts Galactic 02, the company has said it will aim for regular space flights that will operate on a monthly basis. Upgrades and other factors led to delays in the company's commercial efforts in the past.
On its website, the company currently has tickets priced at $450,000 each. Roughly one-third of that amount must be put down ahead of time, according to the company. 
Ticker
Security
Last
Change
Change %
SPCE
VIRGIN GALACTIC HOLDINGS INC.
2.13
+0.06
+2.65%
Virgin Galactic Holdings Inc
June's research mission, which had members of the Italian Air Force and the National Research Council of Italy onboard, spanned about 1.25 hours. The spacecraft ultimately climbed to nearly 53 miles high, Virgin Galactic reported.
SPACE RACE: VIRGIN GALACTIC, SPACEX, BLUE ORIGIN BACK AT IT
The company got its start nearly two decades ago when Branson, reportedly worth $3.1 billion as of Monday, founded it. Other competitors in the sector include Jeff Bezos' Blue Origin and Elon Musk's SpaceX.