U.S. home price growth picks up the pace: CoreLogic
11 Western states saw home price declines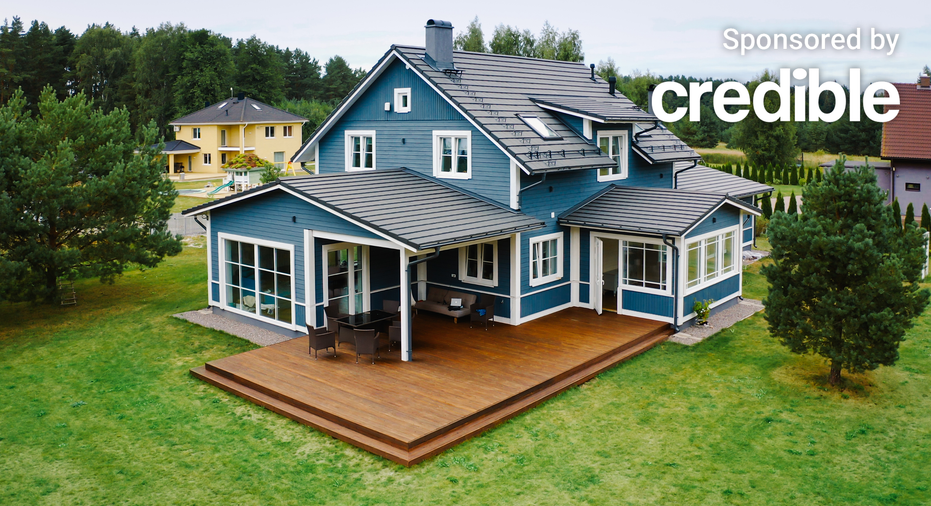 U.S. home price growth increased to 2.5% year-over-year in July, according to the latest home price index data by CoreLogic. These gains reflected six consecutive monthly spikes and the 138th consecutive month of annual growth. 
The cities that drove home price growth were Miami (+9%), followed by St. Louis (4.8%) and Detroit (4.5%), according to CoreLogic's analysis of the top 20 metro areas.
In terms of state-by-state data, these are the areas that experienced the most significant home price growth. 
Vermont (+8.5%)
New Hampshire (+7.3%)
New Jersey (+7.3%)
"Annual home price growth regained momentum in July, which mostly reflects strong appreciation from earlier this year," CoreLogic Chief Economist Selma Hepp said in a statement. "That said, high mortgage rates have slowed additional price surges, with monthly increases returning to regular seasonal averages. In other words, home prices are still growing but are in line with historic seasonal expectations."
"Nevertheless, the projection of prolonged higher mortgage rates has dampened price forecasts over the next year, particularly in less-affordable markets," Hepp continued. 
Still, 11 states saw annual home price declines. These are the areas that experienced the sharpest annual declines in home prices, according to CoreLogic's data.
Idaho (-5.7%)
Nevada (-4.2%)
Montana (-3.6%)
Washington (-3.3%)
Arizona (-2.9%)
Utah (-2.8%)
Oregon (-1.2%)
Colorado (-0.6%)
Texas (-0.6%)
Wyoming (-0.5%)
California (-0.3%)
All states that posted home price declines were in the West, but the trend may be temporary.
"As there is still an extreme inventory shortage in the Western U.S., home prices in some of those markets should see relatively more upward pressure," Hepp said. 
If you're looking to become a homeowner, you could still find the best mortgage rates by shopping around. Visit Credible to compare your options without affecting your credit score.  
CONSUMER CREDIT INCREASED BY NEARLY $5 TRILLION
Average mortgage payments hit record
In addition to home price growth, rising mortgage rates have put pressure on potential homebuyers in recent months. 
With typical mortgage rates sitting above 7%, the average monthly mortgage payment reached an all-time high of $2,632 during the four weeks ending Sep. 10, according to the latest housing market report data by Redfin. 
And rates could face upward pressure down the road. 
"This week's CPI report shows that inflation came in a touch higher than anticipated," Redfin said in its report. "That doesn't change the expectation that the Fed is highly unlikely to hike interest rates next week, but it does make a rate hike in November or December appear more likely. That could mean mortgage rates stay high through the end of the year–or rates could come down if economic data looks promising over the next few months."
Additionally, home prices increased 4% year-over-year, according to Redfin.
Rising home prices could be attributed to the lack of inventory. The total number of homes on the market is down 18% year-over-year, according to a separate report by Redfin. That signaled the most significant decline since February 2022.
But determined homebuyers are keeping their eyes set on their dream homes – even if it means cutting back on other expenses. 
"The market is marching on, especially for turnkey homes," Chicago Redfin Premier agent Niko Voutsinas said in a statement. "If folks can figure out a way to buy instead of rent, they will. Some buyers are cutting back on other expenses to up their housing budgets because they believe home prices are only going to increase. They're nervous that the minute rates come down, a flood of competition will edge them out. 
"Those buyers typically need to move quickly and offer at or above the asking price if they love a home, because so few listings are hitting the market," Voutsinas continued. 
If you're ready to become a homeowner, you could still find the best mortgage rates by shopping around. Visit Credible to get your personalized rate in minutes.
AUGUST JOBS REPORT IS ANOTHER STRONG ONE, BUT SIGNS OF COOLING EMERGING
Home sales get small boost 
Despite a housing market fueled by heightened home price growth and rising mortgage rates, pending home sales have seen slight upticks, according to the most recent data from the National Association of Realtors (NAR) Pending Home Sales Index – an indicator of home sales based on contract signings. 
The index increased by 0.9% in July to 77.6. That represented the second consecutive monthly increase. But index movements varied largely across different regions. Here's how pending sales broke down based on NAR's data. 
West (+6.2% to 61.3)
South (+2.0% to 95.3)
Midwest (-0.4% to 77.5)
Northeast ( -5.8% to 63.2)
"The small gain in contract signings shows the potential for further increases in light of the fact that many people have lost out on multiple home buying offers," NAR Chief Economist Lawrence Yun said. "Jobs are being added and, thereby, enlarging the pool of prospective home buyers. However, rising mortgage rates and limited inventory have temporarily hindered the possibility of buying for many.
"Interestingly, the West region experienced a meaningful price decline in the past year and buyers are quickly returning as a result," Yun continued.
If you're interested in buying a home, it can benefit you to shop around for the best mortgage rates. Visit Credible to speak with an expert and get your questions answered. 
THESE ARE THE MOST AFFORDABLE STATES TO BUY A HOME
Have a finance-related question, but don't know who to ask? Email The Credible Money Expert at moneyexpert@credible.com and your question might be answered by Credible in our Money Expert column.