Apple conference, OPEC's oil cut, Nasdaq at 2023 high in week ahead
Apple CEO Tim Cook to kick off WWDC event on Monday
This week is shaping up to be another busy one for investors with earnings reports, Fed speeches and Apple's Worldwide Developers Conference.
Also, oil prices spiked higher over the weekend after Saudi Arabia led the charge for a production cut of 1 million barrels per day at the OPEC+ meeting. This could mean higher gas prices for U.S. drivers this summer.
Ticker
Security
Last
Change
Change %
USO
UNITED STATES OIL FUND L.P.
80.63
+0.20
+0.25%
BNO
UNITED STS BRENT OIL FD LP UNIT
32.04
+0.03
+0.09%
As for equities, the NASDAQ composite is sitting at the highs of the year helped by chip companies including Nvidia and the stronger-than-expected May jobs report.
FOX Business breaks down more events likely to move financial markets in the coming days.
Monday, June 5
Apple will begin it's annual Worldwide Developers Conference on Monday. The event, which is virtual except for the opening day, will run through Friday.
Ticker
Security
Last
Change
Change %
AAPL
APPLE INC.
174.79
+0.86
+0.49%
The opening keynote address, with CEO Tim Cook, will have a live audience in front of which Apple is expected to reveal its first-ever VR headset.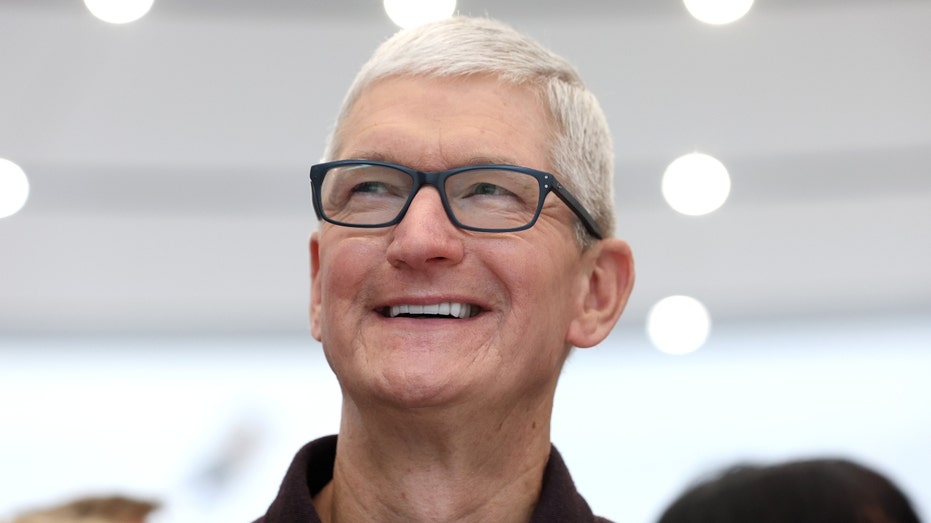 WALMART'S PRIDE MERCHANDISING UNCHANGED AS TARGET SEES BACKLASH OVER NEW ITEMS
Investors will also be looking closely at economic data, which on Monday will include the S&P Global services PMI, the ISM non-manufacturing PMI, factory orders and the Conference Board's employment trends.
Tuesday, June 6
Earnings on Tuesday will kick off with Chico's FAS, Cracker Barrel and J.M. Smucker before markets open.
Ticker
Security
Last
Change
Change %
CHS
CHICO'S FAS INC.
4.41
-0.16
-3.50%
CBRL
CRACKER BARREL OLD COUNTRY STORE INC.
66.75
-2.41
-3.48%
SJM
THE J. M. SMUCKER CO.
126.59
-2.10
-1.63%
After the bell, Casey's General Stores, Dave & Buster's Entertainment and Stitch Fix will report.
Ticker
Security
Last
Change
Change %
CASY
CASEY'S GENERAL STORES INC.
277.86
-0.73
-0.26%
PLAY
DAVE & BUSTER'S ENTERTAINMENT INC.
35.95
+0.42
+1.18%
SFIX
STITCH FIX INC.
3.12
-0.01
-0.32%
Honda will unveil the Elevate, a mid-size SUV, and Kawasaki USA will unveil 16 new vehicles.
Wednesday, June 7
Earnings before markets open on Wednesday will include Brown-Forman, Campbell Soup, J. Jill, United Natural Foods and Vera Bradley.
Ticker
Security
Last
Change
Change %
BF.B
BROWN-FORMAN CORP.
60.52
-0.64
-1.05%
CPB
CAMPBELL SOUP CO.
42.61
-0.29
-0.68%
JILL
J.JILL INC.
26.43
-0.37
-1.38%
UNFI
UNITED NATURAL FOODS INC.
18.86
-0.40
-2.08%
VRA
VERA BRADLEY INC.
6.22
-0.12
-1.82%
Rent the Runway will report results in the evening.
Ticker
Security
Last
Change
Change %
RENT
RENT THE RUNWAY INC.
0.73
-0.04
-4.68%
Economic data at the top of investors' minds on Wednesday will include mortgage applications, international trade, EIA weekly crude stocks and consumer credit.
And Treasury Secretary Janet Yellen will testify about her default date predictions in front of the House Financial Services Committee.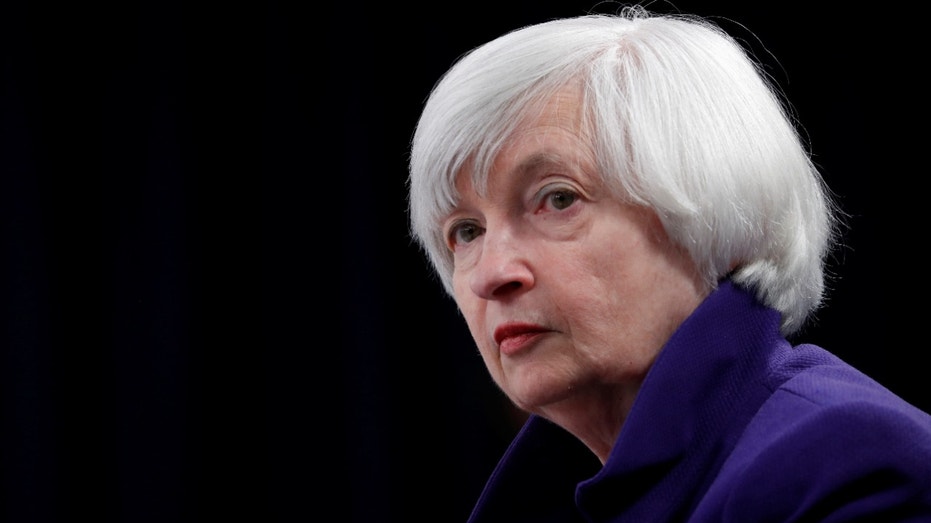 Investors will also be locked on congressional hearings about maintaining the dollar's status as the global reserve currency and the intersection of intellectual property and artifical intelligence.
Nikola, the alternative fuel automobile start-up, will host its annual meeting as it continues to burn cash and after it recently received a delisting notice from Nasdaq.
Ticker
Security
Last
Change
Change %
NKLA
NIKOLA CORP.
1.25
-0.05
-3.85%
HOG
HARLEY-DAVIDSON INC.
32.60
-0.07
-0.21%
TARGET SHARES HIT THREE-YEAR LOW, JPMORGAN DOWNGRADES STOCK
Harley-Davidson will unveil two new 2023 CVO motorcycles, and Volvo will debut the RX30 electric SUV, which it says will have the lowest carbon footprint of any of its production models ever.
Thursday, June 8
Earnings on Thursday will include Designer Brands, Hooker Furniture and Signet Jewelers.
Ticker
Security
Last
Change
Change %
DBI
DESIGNER BRANDS INC.
12.65
+0.29
+2.35%
HOFT
HOOKER FURNITURE
19.54
-0.58
-2.88%
SIG
SIGNET JEWELERS LTD.
73.42
-0.25
-0.34%
After markets close, Vail Resorts will report its earnings.
Ticker
Security
Last
Change
Change %
MTN
VAIL RESORTS
244.22
-0.70
-0.29%
Economic data on Thursday will include wholesale inventories and sales, as well as the closely watched initial jobless claims.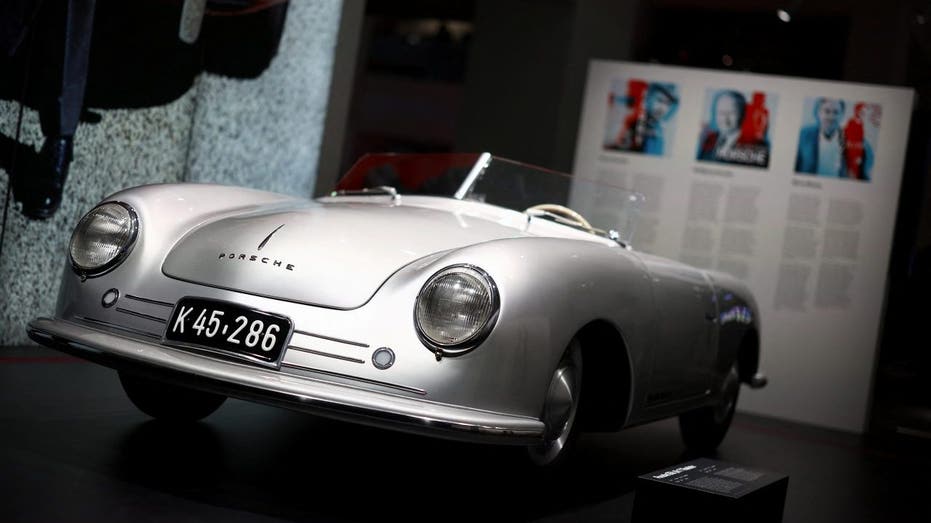 Porsche will unveil a new sports car on the 75th anniversary of the first Porsche 356 certified for the road on Thursday. Lexus will unveil its own car on Thursday, the first-ever TX, a luxury SUV.
CLICK HERE TO GET THE FOX BUSINESS APP
Friday, June 9
The week will end on a quiet note with no scheduled earnings to report, but Elon Musk's SpaceX Falcon 9 is expected to launch from Cape Canaveral, Florida.